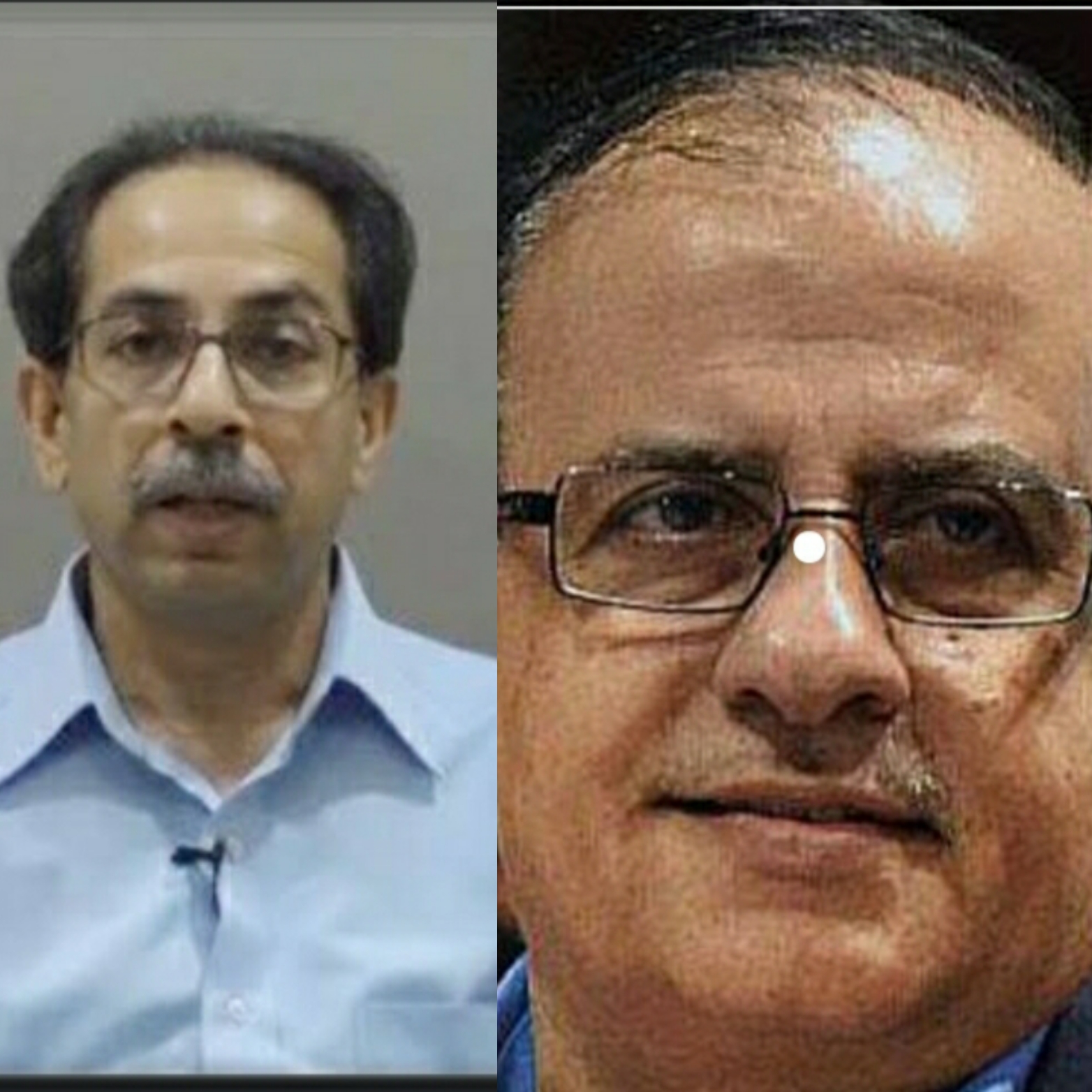 From here & there…
This blog is aptly titled…There are various subjects. Here & there…
Will begin with introduction of a company which will be extremely helpful to IT professionals or for those in love with this field. Presently, it is in *beta* [till 31-5-2020] and it has a very robust free plan [with 10 boards + limited resources]. This SaaS platform is presently free for all during *BETA* phase. This product competes with SaaS giants like Trello & Asana. It has better features and on the price- front, it costs just about a small fraction of the competitors. [less than one $ per user in business plan.] BoardBell is presently trending in beta lists. It is a versatile project management & *work-from-anywhere* tool for focused teams. Kindly also read the blog on boardbell website for greater insights into the kanban-task-boards. Boardbell has a great offer ($100 credit) for those who join in Beta and convert to business plan. To know more click, www.boardbell.com
Read-RaGa called upon Thackeray's to sort out his statement which he made on an interview. Now the joke–He called on their landline, as even he knew, Ghar pe hi honge 😂😂. Jokes apart, I can understand as to why CM Uddhav Thackeray is at home because of his health, but what that has to do what Minister Aditya Thackeray? Why is he not seen as frequently as his counterpart Aslam Sheikh on the road? Someone make him understand he is 30 and his immune system is much better equipped to handle the pandemic than the most, if he gets it (God forbid). But at least one Thackeray should be seen on the road. Then see how Sainik's and your Shakha's perform! And for God sake, please someone tell Aaditya, he is a Minister for the entire state–not for Mumbai. When other guardian Ministers (I have forgotten half of their names till now….) and Shakha Pramukh's have given up on helping and are chilling at home, it will be him who can lead the fight from the front. Imagine the praise he will earn at this age. Believe me, he should take a cue from HM Anil Deshmukh. Boss, this Home Minister whose term began with lot of controversies, is not resting even for 1 minute. He is continuously on the move from one city to another. He has also visited Dharavi. One day if he is Jalgaon , the next he is in Chandrapur. And no-not by any helicopter at all, he is doing it all by the road. Meeting SP's, collectors, giving motivation and so on…Hats off, Anilbabu…
Speaking of HM Deshmukh, has our "Gangs of Wassepur" officers-along with their favourite IAS–ran off to Himalayas or what? From the incident of Palghar to Bandra to this Covid, have not seen even one of them on the road or on the TV or releasing any statement. And they are heading the state..haha…Believe me, CM Thackeray will hire a special charter from Bhosale (obviously he will ask some top officer only to coordinate) if anyone of you wish to come back to address the issues of our city/state.
Moving on, Where is the great IPS Manoj Sharma? Heard he had developed 99 ka fever and boy, from that day to today–everyone below him is searching for Sharma. I thought he must be resting somewhere in Bandra, planning his next book, "How to impress" but no–he is not even there. Past 2 days one WhatsApp about him was circulating in the Mumbai police. Instead of beating round the bush, I am directly telling you sir, everyone is angry. Sitting in AC chambers, and realising orders is not done….They are demanding at least ONCE in 20 days you should be on the field. Rest 19 days, books, meetings, planning chalega….😹
Now, everyone I knew in Mantralaya kept sending me messages to ask if the proposal to give another extension to CS Ajoy Mehta gone to the Centre. My only reply to them was–leaving his friends in the bureaucracy, every one from the Cabinet Ministers to the IAS lobby, everyone means absolutely everyone will sit on a 'Dharna' not caring about the heat & Covid outside Mantralaya, if he gets the extension. Yes, there is a lot of growing displeasure amongst everyone about Mehta. Reason simple, no bull-shit is tolerated by him and he does not sign what pleases you! But again no one is ready to speak against this growing displeasure as everyone fears he/she might be singled out. But then one man spoke. Files were not getting cleared. And when he speaks, it is game over for many, almost all. Even, CM Thackeray had to agree to this man when he spoke. I heard in a close door meeting of Pawar-Thackeray-Raut few days back, Ajoy Mehta was discussed. Some firm decisions were taken as I'm told even the senior Pawar was beginning to get helpless. Don't be surprised, if a Sakal or Lokmat or even Times have some few interesting stories coming up. But friends, don't underestimate Mehta. He might come back at the CMO after his retirement with powers equivalent to that of Cabinet Minister. Sitaram Kunte in front for CS in June!
www.vikrantjoshi.com
Our favourite Jitendra Awhad is back after facing Corona. Sir, want to share something! Once when you were lying in the bed at the hospital, the doctors had almost given up hope and the same concern was shared to your party head, Sharad Kaka and to CM Thackeray. The news obviously spread. Do you know even in this period, who according to you was lobbying hard to get your portfolio first without even showing any remorse?? None other than your 'muslim' friend in your party, sir. It was almost decided that he will take this responsibility as a Minister Housing. But then you recovered. BTW, ask Jayant Patil, he will tell you what all happened…I'm telling you–everyone in the Housing Department right from Mhada to the SRA to the peon and even the officer you abused,–prayed, "Eh Khuda!, Dede Humari dua ka Jawaab, Humko Nahi Chahiye Nawab"😹
Wow speaking of other cities, heard in Akola and Jalgaon the situation is worst. In Akola, heard promotee Collector Jitendra Papalkar is dangerous. He does what pleases him. The city, which has less population as compared to other major cities in Vidharbha, the increase in terms of cases is really alarming. Collector after few days of lockdown opened everything which lead to the pandemic spread and today Akola is seeing red because of this foolish decision. No one in the city even during the lockdown cares about anything. No discipline nothing! The figure has crossed 400 by now… Papalkar, ask bureaucrats who have served Akola. It is easy to make them fall in love with you, but next to impossible to stop them once they are angry!
Similarly Jalgaon. Here only one man runs the show….No not Sureshdada Jain, Eknath Khadse or a Girish Mahajan or a Ishwar babu Jain or Collector Avinash Dhakne. It is the Dean of Government Medical College Dr. B S Khaire who along with the Municipal Commissioner is calling the shots. It is as per his wishes & whims city is functioning. Many prestigious families who are fighting Covid collectively, had called everyone to complain against this Dean, but of no use. Time for a change in the GMC for Jalgaon….
Vikrant Hemant Joshi