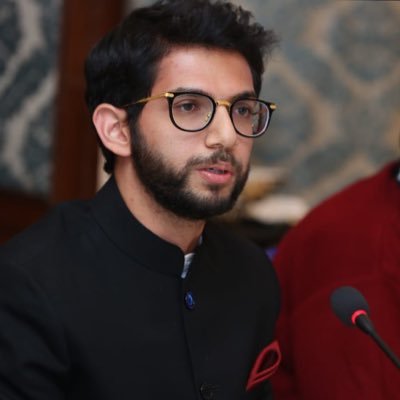 Bureaucracy and much more….
Had shared a very interesting quote on my Instagram story yesterday, it goes like this:
"You will never understand the damage you did to someone until the same thing is done to you. That's why I Am here-Karma"
See, no one is indispensable here. If anyone ever thought that I will rule the roost for the longest time, he was taught a lesson by Karma. Who had ever thought that the NCP would ever be 'stopped'. But then Prithviraj Chavan came na in 2010? Do you all recollect how Ajit dada, Tatkare and even Sharad Pawar were literally frustrated by then CM Chavan…Then who would have thought the most daring/giant personalities Suresh dada Jain or even Eknath Khadse will have such tough times during their last political stint? Ok, coming nearer, who would thought in the wildest dream that the most 'loved' Chief Minister Devendra Fadnavis even after getting 104 seats would kept away from the CM post and also not been power? Who had thought that the mighty Pravin Pardeshi would be insulted in such a way? Had you all thought? So why does anyone feel he is indispensable? By the way, why Am I talking like this? Just for information–Ajoy Mehta hasn't got the Cabinet rank even after being Principal Advisor to CM (But the proposal is very much on the cards) ; ACS Sitaram Kunte got GAD + Home against the wishes of top– and SVR Srinivas who was in literal sense thrown out of BMC by then Municipal Commissioner due to Rs. 350 road scam gets Housing as Additional Charge. And by the way, it was almost confirmed either it will be Manukumar Shrivastava or Sujata Saunik's as ACS Home, but then God knows…Has the role of Karma already begun?
Now, I don't know who spreads all these jokes around. They say nowadays in bureaucracy Jamana Additional Charges ka hai. Kunte got Home, Srinivas got Housing, even Sanjay Kumar and Iqbal Chahal they say have additional charge only… 😅 Actual mein ek hi boss hai….
You know friends, in the bureaucracy one person has helped me when he was power and I was a nobody. It was to save one organisation form injustice and it was his hand at the BMC. This top boss did it only on merit and cross my heart, I will never forget how he took on so many just to protect what was right. I respected his decision then and will continue to do so. Yes, we needed an iron hand during this epidemic, but Mehta has created too many unhappy souls whilst dealing with Corona. Some of his decisions were excellent and need of the hour, whereas some were to ponder upon. Might be some may say, during such Epidemic we need to be ruthless! . Bhushan Gagrani can assume UD1 if & after Pardeshi leaves. Ashish Kumar Singh was thought of placing at GAD. But now again what happens to Rajiv Jalota & Gagrani is yet again a mystery.
A senior bureaucrat told me what Mehta is behaving in Uddhav Thackeray's regime is the same way what Pardeshi did when CM was Fadnavis. But then he also reminded me, that Vikrant when Fadnavis was the CM, he was accessible too to other bureaucrats who did not see eye to eye with Pardeshi then. Fadnavis many times calmed the tension between PP and others or helped the other naraaz bureaucrats in some other way or found an alternate solution. Now, since CM Uddhav himself is inaccessible, how does one bureaucrat remove his frustration or communicate or get help? CM does not meet anyone. Even if bureaucrats meet him, there are in a group. So no one gets those 15 minutes as how they got at Varsha. It made sense to me. Also for those who are scratching their heads as to how come some 'not liked by Mehta' got super posts in last 15 days, it is arrangement friends. Just like how Sumit Mullick & Pardeshi had.
Now coming to some other topics-Yesterday our Cabinet Minister Aaditya Thackeray along with his parents visited Pandharpur. And then the whole story began that he left the Puja in the middle and went and sat in the car to attend some calls. I too tweeted about it. But then Aaditya came up with his 'wasn't feeling well' reason. But to tell you friends, a lot has been said about Aaditya and his friend circle he is keeping these days. No, not the young MLA's who posed several selfies. His friendship with actor Dino Morea and a certain "Gomes" is inviting eyeballs even to the actors Bungalow in Bandra. Then they say some Parekh (best & childhood friend) and cousin Varun Sardesai (can be made MLC) and some girl called Urvashi have been often seeing hanging out with our Cabinet Minister. Hearsay is, these young brigade friends of Aaditya, are the main reasons as to why we have Body bags scams, PPE Kit scams, Shivbhojan thaali vegetable purchase–scams are coming to our ears. Be careful Aaditya! What an opportunity you have got!! Keep all these 'Moh Maya' at bay buddy and work brother without any expectations. Believe me, I have a black tongue, you have a bright future and you are a CM material in making. Just don't go wasted as many of the politicians son's do…It's an opportunity of a lifetime you have there.
In the BMC, all the 4 Additional Commissioner's are doing a fabulous job. My one very influential journalist who covers the BMC beat for a leading Mumbai daily has some dangerous stories about the MC and his single point agenda. I have asked him for more details. He says Vikrant file RTI's on this Jumbo Isolation Facilities the purchases in these isolation centres, purchases, and STP set ups you will have a lot to write too…I remember someone telling me how a phone call went from the MC office to an SRA builder the first day he came to the BMC. By the way—check today's Mumbai Mirror.
Then in the PWD a big scam of JJ revamp I'm looking to put my foot in. A revamp which was estimated for Rs. 298 crores in September 2019 in 2 months the tender was awarded to Capacite Infra projects for Rs. 407 crores. Who is Ketan Kadam and does Ashok Chavan even know how much was 'exchanged' very soon on that…How the cost was inflated and why was Ahluwalia of Delhi (contractor who made the BKC) asked not to participate? Who did it, very soon….
Last but not the least. CS Kumar ji, please order a diktat to all the secretaries of every department to call for a list of employee's who have LEFT the headquarters without prior permission of the government? In June as per the GR, it is known that employee has to come for a day out of the week. But no one is allowed to leave the HQ as they have to be available if service demands it. But sir, everyone leaves the HQ (goes out of Mumbai) without any permission. Request to get this data match with their mobile CDR's and do not pay a single penny to them. It is an insult to other employees who are toiling hard.
Vikrant Hemant Joshi