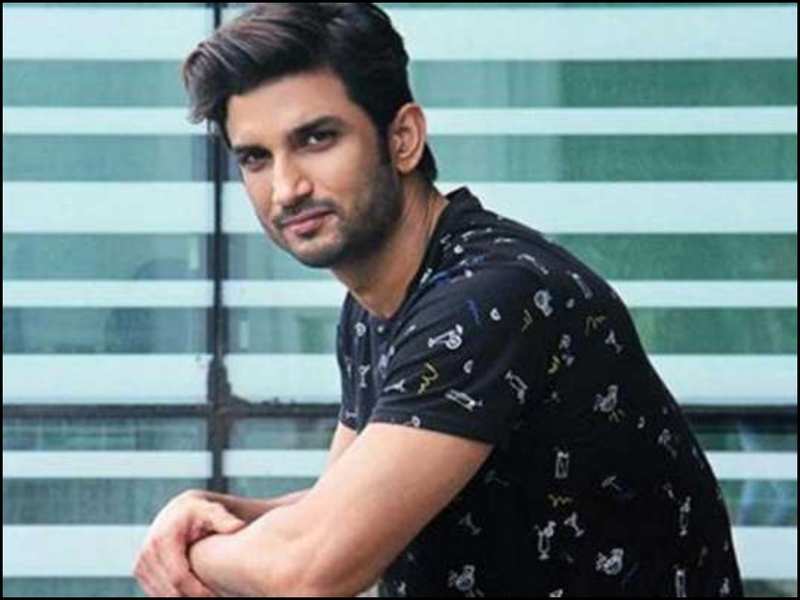 Sushant Singh Rajput's death-A lot needs to be answered….
Have been watching a lot of Sushant Singh Rajput on TV last few days, talking to a lot of IPS friends, taken a lot of view points from a lot of political 'young' scions and collectively have come to few questions that remained unanswered. See if it matches your thought process–if we get all the answers to the questions below-SSR will definitely Rest in Peace!
The questions….
1. If Sushant Singh Rajput's (SSR) family had filed an FIR in Patna and Mumbai Police have filed an Accidental Death Report here, why isn't Mumbai Police showing any interest to do the basic investigation? Also Why isn't Mumbai Police getting the FIR transferred here if they don't want to give the case to the CBI? Isn't it a simple? Why are Mumbai Police are not even issuing one statement?
2. OK. Now SSR's brother-in-law an IPS officer from Haryana, as what SSR's family is telling us, had met DCP Mumbai and briefed about threats to SSR's life in February 2020. When asked, why didn't the IPS officer (relative) filed a written complaint for Mumbai Police then & there? As just casual talk between two IPS officers, cannot lead any policeman to interfere in a boyfriend-girlfriend fight…That's the bloody rule. You need a complaint to act upon…
3. After 2 weeks from SSR's death, the brother-in-law and sister came to met the cops at Mumbai. I'm told nowhere the name "Rhea" came out in discussion then… If the family felt even 1% of suspicion of Rhea's role in SSR's death, they would have immediately filed a written complaint. The discussion was related to property. Understand 1 thing readers, police cannot and do not act if nothing is in written form. Now if the sister says, we had told the police about Rhea, then why wasn't it in a form of a complaint?
4. Now, rumours–can't be done anything about them, but we need to write as to what is floating. It is learnt SSR use to sleep only 2 hours everyday. They say he was on medication which were prescribed by his psychiatrist and monitored by Rhea on him taking it compulsorily. His trainer also admitted so in a sting operation. Now tell me, were there any OTHER 'drugs' & 'chemicals' found in his body? Why isn't Mumbai Police telling us that? We all know–that kind of 'hero' body which SSR had and the amount of time he was exercising–it is not normal for anyone to do that without any 'enhancers'? If you don't know what are body enhancers, google it and read the side effects of those. Yes, they get you psyched out & depression is just the beginning. By the way, some of these enhancers are used for the horses just before the race. They are completely banned in India. Was SSR on any kind of other chemicals? Are Mumbai Police in fact protecting the 'image' of SSR even after his death?
5. Now again why is Mumbai Police protecting big guns? For example Karan Johar. I have heard a lot has been 'exchanged' between KJO and the decision makers (Mumbai) of this case. Karan has gone silent on all his social media accounts which is very unexpected. Who made that phone call to not call Karan for questioning to Mumbai cops? Is something haunting you Karan, a deed or are you afraid what if one of the skeleton comes out of your 'designer' closet?
6. Ok, Karan Johar & Aditya Chopra–why did you'll ban SSR? What happened at one party? Allegedly what happened beeteen Tiger Shroff's family and SSR that night of the party? I know many directors were damm pissed with SSR as the small town boy was always reporting late, acting fresh with many females all the time, he was brash but what happened at that party with Tiger's family member? Was that the only reason? But readers, again to tell you, Sushant was no saint. He was just taking his success very casually and taking big producers/directors lightly. Not done SSR, but yes, also not the reason for him to ban him for life. He could have 'improved', if guided properly. He had forgotten humility long back, which many of you won't agree. Just by donating crores to flood victims, does not help….
7. Those who alleging that he had Rs. 49 crores in his account was left with Rs. 1 crore. Understand. He had lost out on 7 big ticket cinemas in last 6 to 8 months and SSR being the ethical man, he returned every single rupee as what was given to him as the 'signing amount'. And now he had 18 crores left, of which 15 crore were siphoned off by Rhea, allegedly! Now that ED is involved, they will sort it out. And yes, if I have an actress girlfriend tomorrow in life, boss– I will do everything possible to impress her and keep her happy. I will pay her salon bills, I will take her out for vacation, I might pay for my girlfriends brother air tickets too…What's the harm ? And what is the amount. Altogether Sushant must have spent around 10 lakhs on the brother and other expenses of Rhea. Let ED do that, agenda is to find the big chunk (Rs. 15 crore), but again had Mumbai Police done their work, ED would have had it easy.
8. Now coming at Sushant Manager's Disha Salian's death. Heard some struggling actor had kept a party wherein Disha & all the other friends of SSR that Sandip Singh, Siddharth Pithani, Rhea's brother and a brother of KHAN family and a young political leader from current Maharashtra Cabinet were present. Very simple boss. Whosever investigates this case, just take CDR and location of all against whom everyone is levelling charges. I remember when Devendra Fadnavis was the CM, Maharshtra Cyber Cell is so brilliant, that these guys even today have the technology to intercept your location and even generate a transcript of a WhatsApp call. Can you believe that? Mumbai Police, please go through the CDR's and if you find the location matching the party venue, make it public. Let's not be a judge here and believe all what is forwarded on whatsapp. Now SSR was disturbed after he learnt 'how' Disha died. He got to know about the involvement of many 'big-wigs' and hence he was scared. Was it this the real reason or was he hallucinating due to the 'medicines' he took?
9. I'm surprised why isn't the entire stretch of the buildings opposite Joggers Park where SSR stayed, CCTV didn't work. Why isn't the watchmen grilled by the police? If CCTV aren't working Mumbai Police should just question the Secretary/Chariman and other members. Immediately on the thought of being called for investigation, a lot of members will open their mouth, who visited him the previous night?
10. Yes, What Rhea did out of the money (Rs. 15 crores in no way is small) is creating doubts and to make matters worse sting operation by Republic Tv on the trainer Sammy of SSR and his declaration that she administered what medicines he takes, does create suspicion. For me, Rhea's career is more than over. Don't worry, you can see her in Big Boss next year.
11. I know Mumbai police are under a lot of stress to keep the current CM Uddhav Thackeray happy after the DCP transfers debacle and CP being appointment against wishes of CM. But not the right time to make him happy or safeguard what is being 'told' ? This is public outrage. You will have to give in to the pressures, instead making a mockery of yourself, I request with folded hands to start the bloody enquiry with facts & without any prejudice. Remove CDR',s track locations, see SSR's blog reports and chemicals he consumed/was given, grill the watchmen, grill Karan Johar, a lot will see the light.
Rest, friends, being a hardcore Bollywood fan, with this incident as to what happens around, how drugs and womanising and the money and the fan following and easy availability of everything gets to your head, and what happens at the end–my love for this industry has gone down. The so-called hero's & heroines do lead a very disturbing and insecure life. But yes, my one side of the brain still says, Vikrant–it is the same family which didn't complain about any Rhea when they spoke to the cops after 2 weeks of his death, did they see the accounts and is it where the game really begun? Beta gaya, but at least lets take what is is ours, is this the principle family is adhering too and hence these allegations? After all it is their money, it should go to them, but at what cost? What SSR did was wrong–death is not an answer. But he was drawn to that point. His money had gone, his lady love had left his house blocked all his numbers, his secretary (Disha) died in circumstances, he was on substances which had major side effects, he was boycotted by all the big wigs, the passion to live just died in him.
It is a suicide, but yes, after mentioning the above points, he was drawn to take that step!! And yes, last clarification, those who think it isn't a suciide body– No eyes popped out, neither the tongue was wagging out, it happens…But at the end- all my request to whosoever investigates this—let the truth come out…Let SSR at least die in peace!!!
Vikrant Hemant Joshi