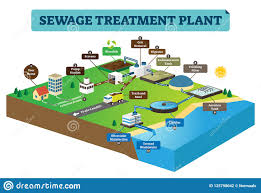 STP (Ghotala) Series: Part 4
Before I begin this unearthing 4th
part, can I tell you all a gossip or two I heard from the 6th floor
of Mantralaya? OK, if all goes well and smoothly, Housing Department Portfolio
is being considered to be given to the Shivsena in exchange of Agriculture Portfolio.
This move is not because of any complaints received against anyone, but it will
be done, if done, keeping in mind the upcoming BMC elections…Hence the decision.
And yes, definitely Dr. Jitendra Awhad
is not a Shivsainik, so we will have a new face 😍😃

Second gossip: Is it true that the Cyber Cell of our Home Department has "Chori Chori
Chupke Chupke" paid a whopping amount of Rs. 20 crores for purchase of an equipment
from Voyager Analytics? OK, please visit this site Voyagerlabs.co and find out
what have they purchased. The reason mentioned for purchase is Analytics but
from what I could gather from my limited knowledge after visiting the website, it is an equipment that will be used
for Interceptions and Surveillance of your social media accounts. Bhakts &
BJP waala's, "Backe Rehna Re Baba, Inko "Yashashvi" mat Hone Dena…."

Now on to the STP….


Dear Iqbal Singh Chahal….
Municipal Commissioner-BMC


Sir, almost more than 7000 queries
have been asked which more than substantiates my claim for the Corporation
having put 'discretionary restrictive clauses' which help only selective group
of companies having no experience of construction and operation of STP plants
while not allowing those capable companies with requisite expertise and domain
knowledge out.

I hope sir, you know that
maximum of the STP projects having been constructed across the length and
breadth of India have been built at a cost of not more than Rs. 2 crore per MLD. In fact,
the earlier department from which Mr Velarasu has been transferred i.e. MJP has
published the cost of construction of an 100 MLD STP plant using SBR technology
as Rs. 72 lakhs per MLD while using ASP technology as 42 lakhs per MLD as per the recent
2019-2020 published DSR. So, the question which everybody is dying to find out
is how come the estimate prepared by the consultants of the MCGM works out to
almost 7 crores per MLD to 9 crores per MLD. Is the MCGM trying to build a STP plant disguised as
a Taj Mahal? What I have come to know is that a senior cabinet minister
has asked the same query and the department is busy trying to compile an answer
justifying the same. All the best on that as I have also heard many people
getting ready to also file PIL over this ridiculous expenditure at the cost of the
hard-earned money of the tax payer. According to my source in the department,
Mr Pravin Darade under the instructions of the CM didn't allow the bids to be
opened during his tenure and went for recall as he wanted the bids to come
under Rs. 5 crores per MLD.

Now what I am able to
understand is that the eligibility of the inexperienced contractors having no
knowledge of STP gets fulfilled with tie-up with a technology provider i.e.
Suez or Memstar as mentioned earlier in my previous blog. If that is the case,
then why this technology provider have been granted leniency in experience of
having parameter of BOD 20 mg/l or less and TSS 50 mg/l or less which is almost
double inferior than the parameters asked in the stipulated plant as per
current NGT norms of BOD 10 mg/l or less and TSS 20 mg/l or less as required in
the tender. Is it done because your department is sure that if the expected
experience of BOD 10 mg/l or less and TSS 20 mg/l or less as per the plant
requirement is asked then both of the technology providers who have signed up a
MOU with the Thane Businessman don't get qualified? So, in turn we are allowing
inferior quality technology providers to tie up with an equally inexperienced
contractors and operate a plant for next 15 years at an additional cost of almost
more than Rs 5 crore per MLD.

If true, this is a big risk which the
current administration is taking. There have been past instances of various
scams which have been unearthed after project have been awarded and the entire
administration including bureaucracy having been made to pay a heavy price for
the oversight.
There is more to come, stay
tuned…

Vikrant Hemant Joshi