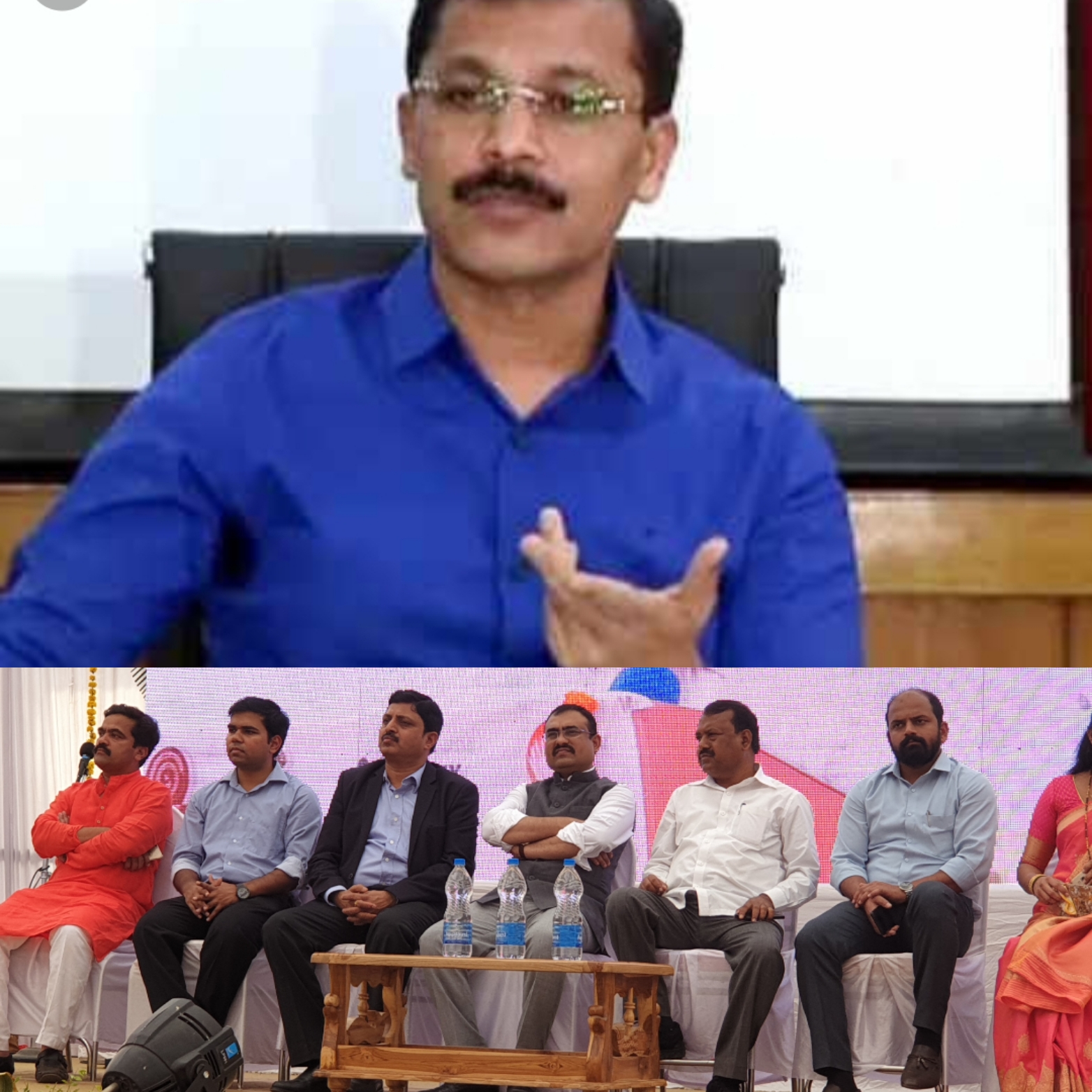 OFF THE RECORD review on some of todays headlines….
Reasons for Transfer of Tukaram Mundhe from Nashik
Just read somedays ago in Hindustan Times that now the Planning Department is also unhappy with IAS Tukaram Mundhe's style of working. But did he take the charge, still remains a mystery for many. Mundhe's transfer from the Nashik Municipal Corporation to the lonely cabin of Mantralaya though opposed by many has actually all together different reasons attached to it.
First and foremost, let me put it this way, Mundhe is a clean, strict & aggressive bureaucrat. His commitment to his work is of-course undoubtable. But only one thing comes in his way. He is ARROGANTLY non-corrupt. It is OK to be non-corrupt, but it is not cool to be arrogant. Every bureaucrat whom I have spoken to, his seniors, think that Mundhe is a very good officer. But just as a person suffering from jaundice, for him the whole world seems to be yellow, similar is the case of our Mundhe. He thinks every person approaching him, including that referred by the CM too, is corrupt. The problem of this attitude results in NO smooth working off the ecosystem, that already exists within us. If the government say, for example, wants to do some good work in Nashik on war footing basis, habit of Mundhe is to look at everything suspiciously. Why these conditions in the tender, why this company or person got the contract, why people above me are calling me so on and so forth…Not good right for development right? He has to learn to be more practical even after being non-corrupt. I know so many officers who don't compromise but they still get the work done. Mundhe has to strike this balance, similar to what Ashwini Joshi has been doing off late. Now for the reasons of his transfer—Well naysayers are saying that in 2009 the Municipal Corporation of Nashik has passed a decision to demolish all the illegal structures in Nashik. Now they say, allegedly, Mundhe wanted to help a few of them… I'm giving a guarantee that no transactions took place here. Just out of friendship or don't know why Mundhe decided to leave some of them from getting their houses axed down? Worst part was when he was questioned about favouring the few, Mundhe in blatant words said–They were done on VERBAL orders of the CM. This was the final nail in the coffin for Mundhe who is yet CM's one of the favourite, mind you…CM decided if Mundhe can turn on me, then it can be anyone. By the way, CM had decided to remove his hand from Mundhe's head when a SMART CITY project's tender that was finalised at the CMO–was questioned by Mundhe. Mundhe then wanted the tender for this work to be done from his end, or at least the tender conditions… but CM again took it with a pinch of salt and remained silent. The same project of the smart city was delayed for good 6 months. That's when all the MLA's and corporator's complained. CM yet took Mundhe's side, even at the cost of getting questioned by his own party men's people's representatives. But I think the verbal order of CM in regard to unauthorised demolitions was simply the final nail in the coffin for Mundhe to be sidelined and moved to the Mantralaya. If Mundhe has to come out of this, he has to strike the balance, without disturbing the ecosystem.
2. Hail Dr. Prashant Narnaware & Milind Borikar
Attended "SARAS" festival 2018 at Palghar …Had an opportunity to interact with Collector Dr. Prashant Narnaware and ZP Ceo Shri Milind Borikar for the day. Met Project Officers (IAS) Shri Katyal and Ajit Kumbhar who are doing some wonderful work at Jawahar and Mokhada…. Was welcomed with open arms by ex Minister and now MP Shri Rajendra Gavit. What a vision this collector and zp ceo have…Lovely ….People of Palghar (tribals & other backward classes) are in a very bad shape here. "Saras", the exhibition in which a lot of people showcase their skills via making various products, is an opportunity for the buyers to establish business relations with these people and provide them with various opportunities. A fresh example was that of the famous dress designer Anita Dongre who has given job work orders to people here for making of her dresses. Palghar Corporation and the administration is backing these people whole-heartedly…Shall update soon with the details. Drive of nearly 200 kms was every worth it when I saw and met self helped groups of women doing some mind boggling stuff there…
Vikrant Hemant Joshi