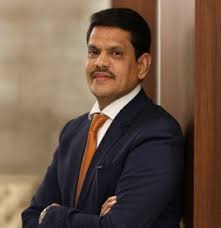 OFF THE RECORD review on some of the happenings….
1. No changes in bureaucracy till Loksabha elections…
The major 4 to 5 changes which were set in to come in February 1st week has been put on hold till the upcoming Loksabha elections slated to happen in May 2019. The reason for this can be attributed that the Chief Minister does not want any disturbance in the current functioning of the Government. Hence, the extension to Chief Secretary, DG Maharashtra, CP Mumbai and the Thane Municipal Commissioner. But those who were lobbying for the new CS post or CP post (read Parambir Singh) have just got a rude wake up call from the CM. The other set of bureaucrats who have completed 4 years at their current posting, namely Nitin Kareer, Manisha Mhaiskar, Manukumar Shrivastava, Vikas Kharge and Rajiv Jalota, shall too remain unchanged. Very few changes such as Ratnagiri Collector, Jalgaon Collector/Commissioner or a posting of Ashwini Joshi, current Excise Commissioner might take place. Oh Yes, Sitaram Kunte very soon will get his due–he will become the next ACS Home.
2. Ujjwal Pagariya, the man of all seasons…
Some call him a pet of Vivek Jadhav, some call him the big fish of ICDS, some say he has finished the importance of Satish Munde in Women & Child Development Department, some are so jealous of him owing to his almost everyday visit to the "Varsha"; as they all thought he was closest to the NCP in earlier government, some say he operates in Tribal Department & every department which has "supply"in it, but mind you friends, be it any department, things that this man can pull off, no one can…Being a Jalgaonkar (my birth place too) Pagariya in his true Marwari style has like an octopus spread his legs everywhere in Mantralaya and shifted his base to Nagpur. Hope our next CM is from Nagpur, if he is from Sangli or Satara, it won't come as a surprise Pagariya shifts to those remote places too…Such is his influence that a lady IAS officer does not move an inch before consulting him. Some attribute her shifting to another department but still holding her current "additional' charge" is owing to Pagariya. The other day, someone gossiped how Pagariya has now spread his arms in the Labour department too…He being a close friend to Minister Sambhaji Nilengekar Patil's brother who sits at Mantralaya and his cabin, and Nagpur's local goon Munna Yadav (currently heading one of the richest Corporation-Chairman of Maharashtra State Construction Workers' Welfare Board) are best friends now…Mind you in this friendship the 4th angle is that of Prashant Maheshwari another contractor a close friend of LoP Dhananjay Munde. So all these 4 people have bagged the major contract of supplying KITS (includes all stupid stuff) for the organised workers in Maharashtra. The contract is touted to be around Rs. 250 to Rs. 300 crore. But on my visit to a senior IAS officer of this department, I was told Ujjwal is doing a fabulous job. Now who has gone and checked the quality of this kit? But am sure everything must be "as per procedure". By the way, the contract has been divided into 2 parts and awarded to Ujjwal & another friend of mine too, on Facebook, Prashant Maheshwari (Samdani). A lot of to be looked into, if you ask me. If God asks me Vikrant what do you want to become in your next birth, I'll say–please let me have my birth either in Runwal's house (he is known to throw some kickass parties), Wadhav's house, Oberoi's household, or give me an elder brother like Ujjwal Pagariya or a mentor like Vivek Jadhav–to be honest I don't even mind becoming a Prasad Lad.
Friends, next one will be how a friend of Minister Sudhir Mungantiwar (SACCHU) has controlled MSRTC….But tomorrow…Aaj ke samachar khatam hue….
Vikrant Hemant Joshi