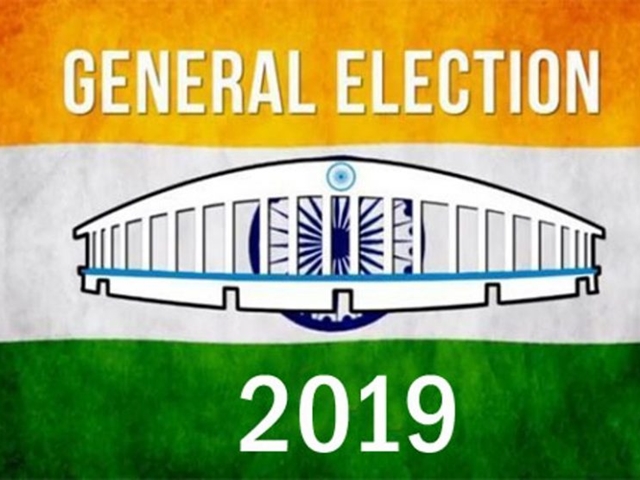 Loksabha 2019–Maharshtra


Current BMC commissioner Pravin Pardeshi had the most accurate reading of all the pundits, journalists I know as to what would be the results of the Loksabha 2019…He had told me, a lot depends on how Delhi fares in the Loksabha. If there is even a slight change in say 2 or even 3 seats of total 7 in Delhi, the whole equation in the rest of the country changes for the current ruling party i.e the BJP....But as we all know all 7 seats were grabbed by the BJP which in turn was replicated across many states…It was BJP who had a landslide across the nation. Another one– Bhau Torsekar, a veteran journalist, was shouting on top of his voice via his blogs since last 2 years that Modi will come to power once again. "पुन्हा मोदीच का?" a book written by him has all the necessary, technical information as to why only Modi would regain power. And the third one–PA to MLA Rajendra Patni, Dinesh Upadhya had called and told me, "Bhau, BJP-Sena will win with more than 40 seats"…. Apart from these three, I felt no one even got close to the reality.


A top source in the Urban Development Department tells me, that such is Modi's working style, that the Ministry of Housing & Urban Affairs Department in Delhi under which our state's UD department comes, on the very next day of result declaration, the department is already working on the the road map as to how the department will perform for the next 5 years… So no break, no holidays….such is the thought process of the Government. So, this source of mine, a bureaucrat, says such attitude towards the department is initiated by the man himself PM Modi. Why wouldn't we bureaucrats be attracted to work towards the goal, if we have such strong support from Delhi? it quips…
Also, now post the BJP-SS wave again in the state too, the immediate attention moves to the upcomingVidhan Sabha elections. Sharad Pawar in the press conference has declared that he has already asked his karyakartas to get ready for the state polls slated in Sep/October later this year. My gut feel says, Sharad Pawar will now pose a much serious threat to the Devendra Fadnavis Government along with the Vanchit Agadhi of Prakash Ambedkar & the MIM. But it will all depend on PM Modi and his tactics as to how they will contain Pawar and also the not so minuscule the Raj Thackrey factor too. Don't be surprised if in the upcoming months you see both Raj Thackrey & Sharad Pawar's team members or they themselves be in trouble through Press. It has to happen..Modi does not leave his haters. Pawar will have to chalk out plans to curb Modi and his actions on his otherwise very corrupt leaders led party. Of all, Pawar did manage to do one thing very swiftly–Finish off Ajit Pawar…Tell me, on the results day, did any of the Marathi channel even mention the name Ajit Pawar? He was on purpose kept at bay by the senior one. Parth also had to face the ire of his grandfather for being Ajit Pawar's son. Slowly Rohit Pawar has now grabbed attention of the veteran Pawar and seen accompanying him everywhere. Sad, but Sharad Pawar plays politics even at home!
Don't know about others, but the Loksabha results were a bit shocker to me. All said & done, BJP always had the upper hand but let me tell you many state's after their recent wins in State Elections, Congress in no way could have suffered defeat this way. They had put right efforts and had created the right atmosphere (at least that was shown in their party meetings) to battle out the BJP. Where what went wrong is a long and difficult task, the Congress Working Committee will have to do. If Priya Dutt was not supported by the Kripashankar Singh Gang, the same goes to Poonam Mahajan too or an Arvind Sawant too…Neither Poonam was supported by Ashish Shelar nor Mangal Prabhat Lodha supported candidate Arvind Sawant.
www.vikrantjoshi.com
There in Nagpur too, when the giant himself Nitin Gadkari was to win by a huge margin, which did not happen, there also a small game was played… Now insiders in the BJP & RSS tell me that the core BJP team had a figure of 207 alone for the BJP and the "satta" market itself put their monies nothing above 253 for the BJP. So obviously BJP would have needed the NDA support to form the government. Now insiders say, that their obvious choice of the PM was not Narendra Modi. All of them would have settled with Nitin Gadkari as their PM candidate. So the core BJP team with the help of some state players were behind Gadkari's downfall, which obvioulsy did not happen. Look by how much margin did Gadkari win….and compare it with his claims he made and also with the margin with he won in 2014….Some foul play did happen….Anyways, everything in the past now….
Dr. Amol Kolhe was sure to win the Shirur constituency owing to the caste politics. The "Mali Samaj" helped him but the same samaaj did not help their own Samir Bhujbal at Nashik. What went wrong there? Shiv-Sena too lost some of their crucial names in the results just because of their old formula, giving tickets to the tried & tested. When will Sena come above this and give others a chance is a big question mark…Nilesh Rane getting defeated was another shocker as all the power was used by his father to support him. I think Uday Samant who is the most influential character there played a big part against Rane. Suresh 'Balu' Dhanorkar was a lottery. Sena must be cursing at their luck as at the 11th hour Dhanorkar quit Sena and joined Congress to give them the only win in the state. Similary Raju Shetti was defeated only because of the joint efforts of Mla Sujit Minchekar & Sadabhau Khot. In Jalgaon, heard Eknath Khadse did not even shell out a single rupee of the party fund received (Rs. 5 crores I hear).. Unmesh Patil won because A T Patil (current MP) was replaced with Unmesh at the 11th hour. Only set back was Hansraj Ahir MoS GOI. His downfall was due to his animosity with Sudhir Mungantiwar. Mungantiwar did not support Ahir. Everyone was against Bhavana Gawali too, but in the end it was CM Fadnavis who had trust in her and once you have Devendra Fadnavis supporting you, there is no looking back.


Now, the whole BJP-Sena victory can be attributed to only one man–CM Devendra Fadnavis. I hear wherever his rallies were held, everything from the minutest detail to further was planned from Mumbai. Yes, everything was handled from Mumbai… the karyakarta's of BJYM traveled from their luxury city to the interiors of Latur & Gadchiroli for months together… Every individual was given a particular set of responsibility by the team headed by CM. And to make matters best for the BJP, Congress & NCP's in fighting also helped them in places like Parbhani & Konkan. But saying this, Fadnavis now has an uphill task which am sure will be handled more efficiently the Vidhan Sabha 2019. As we all wanted Modi as the next PM, I certainly want this young, non-corrupt, efficient, hardworking, sincere, honest, visionary Devendra Fadnavis again as my next Chief Minister of Maharashtra!!!
Amen!!


Vikrant Joshi