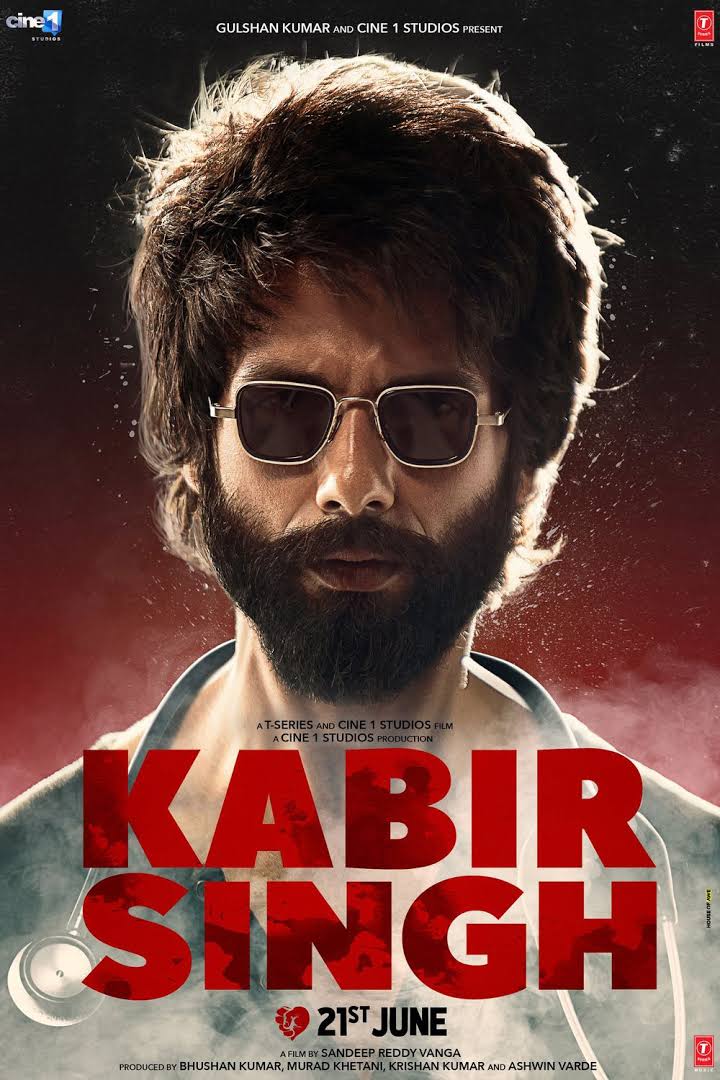 Kabir Singh-A non-requirement for today!
Returning from a vacation after nearly a month overseas, Indian food & the hard BMC water (research it, its the most alkaline and safest to drink as compared to any bottled water available) made my stomach blow and how…For almost a week I was confined to my bed and my loo! But since last two days, I on my own with the help of some heavy antibiotics and dal khichadi's decided to end this tradition of being home and headed to watch the much spoken about film, Kabir Singh– starring Shahid Kapoor in the leading role along with Kiara Advani.
This has happened to me twice now. Padmavat was the only movie in which Ranveer Singh's character played on my mind for next three days of watching the movie. This Kabir Singh is the second one now…I just couldn't get over the character of Shahid Kapoor. If you ask me script wise, a bit slow a bit dragged but a very well made movie keeping the current trends of its jokes and jibes in place perfectly. But after all this, was it necessary for such a movie to be made will be my question? It is about a frustrated guy who believes, if he has failed in love, it is the end of the world for him. He has been shown as drug addict, a drunkard, a sex maniac and a chain smoker all through out. Even if the movie was tagged as "A" in my views such movies affects even an adult. The anger, the frustration, the I don't care attitude, the goondagiri has just given many timid male chauvinists something to live by, am sure! Filmmakers should understand that people get influnced in this country by the so called God admirers. Forget Mumbai or a Bangalore, there are a billion people living in the rural parts who watch such negative movies and start their day just the way the character has been potrayed.
When already in our country 98% of people are fighting some or the other frustration & negative emotions, to promote and showcase such a movie is a non-brainer. It affects the society. No one has been forced to watch the movie but these so called "paid" critics & media walla's paint such a rosy picture that it gets anything but tempting for us to watch. And to add, every smooch scene apart from couple of them could have been avoided. There are people in the country, forget smooching, who get turned on even if they see a girl in a sleeveless. So my question is why? We as a country are in a transformation phase. We aren't yet fully westernised nor we are practising age old traditions anymore. We are in the middle. Whomsover am speaking in terms of business circles are just crying–No business and very less income. The ones who once tweaked rules and made money are either flying abroad or been thrown out by our Government. To earn daily bread in this country is a challenge now (legally) the traffic now in any Metro A or B kills us and the frustration levels be it from our spouses to your own children has grown. Our patience levels are depleting slowly but steadily. The only people who are making businesses are psychiatrist and pharma companies. If you don't believe me, ask any psychiatrists of the increase in their patients…
No doubt the movie is brilliant, it might win many awards, but do we need to promote such movies in circumstances in our country where emotions are very fragile?
Vikrant Joshi