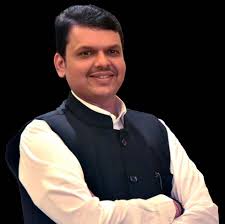 A New Maharashtra!
My PWD contractor friend Manoj Madgulkar tweeted "Those who want to get rid of their past deeds, come out safe, and yet bloom in their remaining political career, just move to the BJP or Shiv Sena". I fully endorse this. Yes, this is the new Maharashtra even we millennial journalists are experiencing for the first time. Extremely disturbing and extremely demotivating. But well, thats politics for you. Situation changes, people change. A veteran Journalist pointed out that this "shifting loyalties" was indeed brainchild of Sharad Pawar, and today it will be safe to say that the veteran is getting a taste of his own medicine. But my question remains, why are the BJP & ShivSena doing this when everything is going their way? The "imports" (Now the list is beyond remembrance) should understand–the motivation the Government is providing or promising to you has its own time period and it expires either in December 2019 or June 2020. Write it down somewhere all of your leaving your parent brand–Those who know Devendra Fadnavis close enough, will vouch for my the statement to follow which is a dialogue from the Bollywood movie "Company" which starred Ajay Devgan— it perfectly suits CM Fadnavis's ongoing strategy too–Kaam Khatam, Aadmi Khatam!!
Let's analyse Devendra Fadnavis here. We all know he is a smiling assassin. With composure & smile on his face he finishes career's-Eknath Khadse & few IAS officers (transfers every 3 to 6 months from one post to other is as good as finished for me) are fitting examples of this. Those in love with Fadnavis (Believe me, #Metoo) will agree to this..But we needed such a CM, don't you agree? Bureaucrats including those serving opposition tell me, yes the previous Congress/NCP government had actually brought the situation which would have resulted in civil outcry very soon had they not been rejected in 2014. Every inch of our city and state was owned by them, all sectors right from Housing, Education to the Tribal worked on kickbacks. It still does, but friends, we all know the government needs to run right? Hence we needed someone with an iron hand. In fact, I wouldn't be saying anything more if I say, even Shiv Sena & Uddhav Thackrey needed such a backbone after the demise of Balasaheb. Backbone, means moral support & maturity here.
Let us try to understand what Devendra Fadnavis is all about. So, Fadnavis has a set of formulas he follows. It remains the same for everyone be it his brother Ashish, aunt Shobhatai Fadnavis or even a Sumit Wankhede who is with him 24/7. You cannot force Fadnavis to do anything. He has his own intelligence, his own people from where he comes to know everything, means absolutely everything. Fadnavis is close to say 100 people which include everyone from every sphere of life. Politicians, Bureaucrats, Journalist's Businessmen & even Liasioner's. Apart from his best friend from Nagpur, for no one till date Fadnavis has made an exception to his set of rules. With this rule, again I mention here, no one means no one goes empty handed from his Varsha Bungalow too, be it the person who has troubled him the most (Tawde, Pankaja, Kapil patil & so on…). Rule is simple…Try & help everyone…The minute Fadnavis is convinced that I have helped this X person so much, he will immediately withdraw his attention from that person. Very tactical move he plays, and yes, that too with a smile– he will conveniently distance that person from himself. I have many examples of such people who were helped and sidelined, and yet they continue to monetise this "sidelined" relationship, and Fadnavis is aware of even that!!
Another example that can be cited is that of Prasad Lad. Here in Mumbai when Ashish Shelar was becoming the next big thing slowly Fadnavis got Lad (who was equally powerful monetarily) and clipped Shelar's wings. He made Lad an MLC and also with his "sweet talks only" Lad was able to spread his Krystal Securities right from Mantralaya's 6th floor to the Airport. (By the way, Mr. Lad, when I enter the 6th floor CMO, please make sure you up your services. The corridor smells a lot. It is the CMO, let me remind you.) But I think now Lad entering IT sector is not gone down well with CM, I hear. Lad is a mentor to Arceus Infotect Pvt ltd(run by Anup Dhanuka, but promoters are in MP) where Lad's young daughter works hard enough…Lad just introduces them to the IT secretary and concerned departments. The contracts are bagged only on merit😒. Holding Talathi exams was the latest tender they bagged. So those who thought Lad was the closest MLA/MLC, in the coming days, you will see the change.
The reason to analyse Fadnavis is simple–all this party jumping does not mean these imports have bright chances of whom we all REJECTED in 2014. Elections are around the corner-Even if BJP is very well equipped in all possible ways to reach the last man of this state, Fadnavis & to a certain extend Uddhav Thackrey too wants success at Vidhan Sabha..This imports are just to guarantee this. But one piece of advice for those coming with big promises made and hopes high, don't let yourself become another Sanjay Savkare. But I don't understand people like Sachin Ahir. I mean, what not Sharad Pawar & Ajit Pawar did not do for him? Right from letting him earn some 100's of crores to venturing in Bollywood Ahir was everywhere. In fact if you all recollect Sachin Ahir & Prasad Lad were originally Chagan Bhujbal's men, but forget Bhujbal, these opportunists ditched Pawar too for their personal gains…
Again making Vikhe a Minister along with Kshirsagar was one strategy even I failed to understand of Fadnavis. As I said, no one understands Fadnavis right, fully? Vikhe was sold to Fadnavis day 1 when Fadnavis appointed Zende as CEO Mhada when he became the CM. Him coming to the BJP was a mere formality. Similarily heard about Jayant Patil of the NCP. I think apart from the Pawar's, the old timers like Walse Patil, Praful Patel, Madan Bafna & Bhujbal will be with the NCP, and yes, Jitendra Ahwad whom NCP can bank on…Rest all, let it remain a mystery.
But what happens to the karyakarta's now of all these imports? The real karyakarta's once who fought with the BJP & Sena with all his might will now be working in toe with them. Humiliation will be at its peak. And as of now a current BJP veteran karyakarta tells me, little did we imagine our party will come in power. Now that it is in power, we will have a good time, but looking at the imports, again we are back to picking up bags and mattresses. I reminded them with an example of a spokesperson of BJP from Thane. Forget TV, he is busy with files from one chamber to another. It is not wrong, right to do so? The karyakarta smiled & said, Vikrant, we still have RSS to answer too…
Indeed it is a new Maharashtra for a "millennial journalist" like me….
Vikrant Hemant Joshi