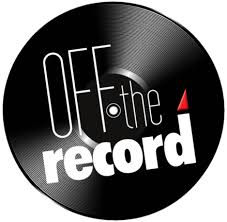 OFF THE RECORD on some current happenings!
1. Chandrashekhar Bawankule denied ticket…
What was the real reason for the most performing Minister (after the CM of course) to be denied a ticket for the upcoming Vidhan Sabha elections 2019? The answer is his own team, overconfidence and rubbing big corporates and a Central Minister the wrong way! When Bawankule recently met the CM, Bawankule cried like a baby and even our CM seemed very upset. But believe you me, CM Fadnavis & Central Minister Nitin Gadkari did not leave any stone unturned to convince Amit Shah to have Bawankule on board, but everything fell on deaf ears of the kingmaker, "Motabhai". Bawankule went wrong badly in Excise Department. He had absolute no control and the otherwise mafia bureaucrats of Excise Department in Mumbai left him red faced many times. Then Bawankule's own team whom he specially selected as his PA's and PS & OSD's also are major contributors for his loss. But the major bolt came when Industrialists Adani, Channel boss Subhash Chandra Goel and Central Minister Piyush Goyal's works were not done by Bawankule. CM Fadnavis a lot of times put a major cover up for Bawankule's goof up against these mighty 3 big giants, but it wasn't enough to convince Amit Shah. Bawankule's next 5 years are ruined now. He might get MLC'ship or even be considered for the State President Post, but the pride has lost. I'm telling you from my own experience, there wasn't a Minister like Bawankule in Fadnavis government. Work happened at a brisk pace, he was very much accessible to common public, and he was one of the strongest supporter of Fadnavis from Day 1. But as they say, too much cheese too upsets your stomach.
2. Vinod Tawde denied ticket.
The insult what Vinod Tawde is facing is his own doing. I would blame his alleged image and his habits, and his alleged partner (who will be marrying a Marathi actress soon) for his loss. Apparently, it is gossiped, Tawde worked only for those who brought bags with them. Common Karyakarta's of the BJP their works were never done and not even attended. Now my lady gossipers in his department & in his close friend circle tell me a very interesting story. The gossip goes that, Tawde a hardcore RSS Sanskari man, had apparently 'taken' a flat somewhere near Oval Maidan and it belonged to his partner's ex father-in-law a very big man and neighbour of Amitabh Bachchan in Juhu. Oh, sorry one more flat at Saat Rasta.. Do you want to guess why these flats were "taken" even if Government had allocated him a bunglow for all these 5 years? Don't guess, just giggle. So one fine evening someone passed a message to our Motabhai Amit Shah that this flat wherein a Cabinet Member of Maharshtra visits regularly, is like a "Mehfil Khaana" where the days are also converted into colourful nights. The flat was filled with Angels from the Heaven and the whole flat smelled of Mogra. Now imagine, after spending time in that Mantralaya and meeting visitors and signing on their application tirelessly, who wouldn't want a small break in such a house? After-all, Grand Hyatt at Santacruz is a public property nah wherein they have eyes and ears all the time… These gossipmongers continue, that one fine evening, Motabhai called Tawde and fired the hell out of him. Tawde, they say, left the house at midnight to never return and the angels of heaven were heard crying over non-payment of dues for months, but as usual it fell on deaf ears. Anyways, just 8 days ago when I personally met CM, a complainant against Tawde and his partner (fat, ugly who divorced his Billionaire wife of Juhu) was sitting at Varsha who apparently was cheated for 2.5 crores cash against getting him orders at the BMC to supply Chikki. Very soon, a detailed report on this ex IAS son, alleged partner of Tawde. Now attending RSS camps, pictures of which are viral, and starting from the bottom will only save Tawde and might get him State Presidentship!
www.vikrantjoshi.com
3. Why are Rane's been made to stoop to this level? Common, it's not good. On one side you arrange a proper function at the MCA to welcome likes of Vijaysingh Mohite Patil, his son Ranjit wherein CM & Chandrakant Dada Patil are present, equal treatment to welcome Radhakrishna Vikhe PAtil, and on the other hand you send Pramod Jathar at the BJP office at Kokan somewhere to welcome MLA Nitesh Rane, son of Narayan Rane, was a bit disturbing to me. I still maintain my stance, Rane's are Rane's…They were and are Tiger's. Sharad Pawar was one too… But this Devendra Fadnavis, bloody hell, He is the King of the Jungle who is dictating terms.
4. K West Ward of BMC, Commissioner Pravin Pardeshi are DMC Pawar are on their toes these days. Apparently a frequent complainant, going by the name Ogale, is on email writing spree. Instead of concentrating on current issues this Sanjay bhai is digging old graves starting from 2016. In one day this man can unearth 8 to 10 issues and sends equal amount of emails to everyone at the BMC. The emails are about illegal constructions and mainly complaints to break them in our Andheri area. Now BMC officers are saying, if we had closed a particular complaint say in 2016 we had already acted upon it and accordingly then the Corporator and MLA were finely "managed" by the errant builders. But No, Ogale is not ready to listen, who has excellent command both in English & Marathi! Read one of his emails, and was surprised by the in-depth knowledge. But my mind is saying something else. Will this be another way of extortion by the local politicians who were settled in 2016? No, no no, heart says people like Makhwaney & Renu Hansraj are there and these guys are nice people who would definitely look into the issue if they come to know that a local politician is upto some mischief. No one would want to loot the same builders twice over same case just because elections are nearing! But Mr. Ogale, very soon will meet you and promise you to follow up on your complaints now…
Vikrant Hemant Joshi.