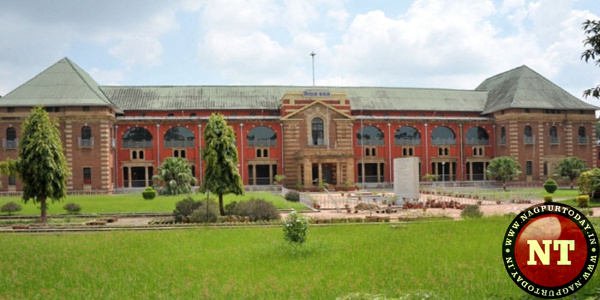 Winter Session 2019 Analysis
1. CM Uddhav Thackrey bats like Sachin Tendulkar!
Yes, during the 1990's when Indian Cricket Team was marred by the match fixing scandal, it was Tendulkar who rose to the occasion and just to protect the purity of the game and his love for the nation, Tendulkar played like a champion and won us many matches and trophies. I can equate Uddhav's current 'form' to that of Tendulkar. The recent political drama that had gripped the state, Uddhav's performance was a litmus test on the home pitch of ex CM and now the LoP Devendra Fadanvis. Boy, didn't just Uddhav bat like a champion! he now surely holds an upper edge over his arch rival, Fadnavis!! Many would agree to this too, the way Uddhav managed this winter session is a proof of what I said. Uddhav's reply on the Governor's Address, via the slope of Tukaram, was just magnificent. Though I would give a lot of credit to the pucca Mumbaikar and PRO of Uddhav–Harshal Pradhan (though Harshal denies his contribution and credits his boss), nothing can be taken away from Uddhav. I know many politicians who are given the best speeches but when they narrate it, it's boring to another level and many of the MLAs/MLCs prefer a short nap or play games on their mobile. I use to leave the press gallery when Vikhe use to talk. Till date, I cannot understand what he speaks!! Yes, Uddhav Thackrey and his "unholy alliance government" has taken control on the state, and if and only PM Modi and Amit Shah should focus their attention here, this government is here to stay and for long.
2. I was staying at the Radisson Blu at Nagpur where 90% of the MLAs and senior IAS Bureaucrats were put up. The guest list included Sharad Pawar to Rohit Pawar & the hotel was turned into a fort when it came to protecting us, guests. In a hindsight, I would now ask the Hotel to draft a policy from next year to just throw away with all the bodyguards and up it's security by itself. Right next to where Radisson Blu stands in Nagpur, Nitin Gadkari has shifted his residence from Mahal to the building right next to Radisson. They share a common wall. He has purchased two duplexes of the building and it seems to be working in favour for Gadkari. It is as per an astrologers suggestion, I'm told. Results are out too for Gadkari. Devendra Fadnavis is out from the CM post, and he no more gets those concussions in public 😉😉. The Hotel lobby was crowded with these bodyguards for people who don't even have a threat from their own wife. So why unnecessary show off? I don't know what terrorist threat did Nagpur have, that this IPS officer was present at Nagpur for all the days. Blame it on the postings game! Nagpur CP must be embarrassed as neither he nor the DG and even the Mumbai CP (who is called manier times) were even needed so much, when this IPS was present.
www.vikrantjoshi.com
3. Pawar's room occasionally was visited by Aditya Thackrey & Rohit Pawar for obvious reasons. Aaditya was always often accompanied with MLA Zeeshan Siddique too. Someone should warn Aaditya to choose wisely his friends. Wonder what ex Mayor of Mumbai Prof. Mahadeshwar & Trupti Sawant who are hardcore Sainiks, be upset with this budding friendship? Presence of certain elements (of course due to the bad habits these people carry) can hamper his image. But didn't just Aaditya's first speech in the Lower House win everyone's heart? He was nervous at the beginning, but just fine.
4. Heard at 'Machaan' it was a fun party where many of politicians second generations (daughters too) made merry. Marlboro's and Wines were the toast of the night and downgrading the BJP was the hot topic. My advice, don't let the success get to your head. BJP is with 105 MLA's and they have power in the Centre. You never know what might just bring you down and even if no further political bombarding rocks our state, your father's and mentors are no clean. Let 6 months pass, and if your government is still running smoothly, BITCHING and passing us journalists vital information, will be the prime focus of many ministers. So take it easy and now get down to the actual WORK.
5. Heard Speaker Nana Patole is waiting for his opportunity to downsize MLC Parinay Fuke. During the campaigning of general elections, allegedly Nana's nephew was caught doing some wrong business in the constituency of Fuke. Fuke and his men beat this boy black and blue and he was admitted to the hospital in a very serious condition. Now that Santosh Ambekar is in jail, Fuke should just take care now…"दूध का जला छास भी फुंक फुंक के पिता है"
6. As predicted by me, Ashish Shelar is the now Mr. Dependable in the BJP camp. After this performance of Sena, there is an unsaid restlessness in the BJP camp. The air says so, and the motivation in the BJP camp is down. Fadnavis is trying extremely hard to put a brave face and a fight, but he appears to be 'broken' too by the recent events like that of Khadse & Pankaja and no co-operation from the top brass at Delhi too. But, it's all about the right time. Actually in private too, BJP MlA's are somewhere confiding that yes, chances of coming back are getting slim now. And being a fan of the BEST CM ever Maharashtra had (Devendra Fadnavis– and yes, am not a BHAKT), I tried to put something called 'faith' in all these people. "FAITH IS ALL ABOUT BELIEVING, YOU DON'T KNOW HOW IT WILL HAPPEN, BUT YES, IT WILL", I believe in it, hope the Maharashtra BJP believes too!!
Vikrant Hemant Joshi