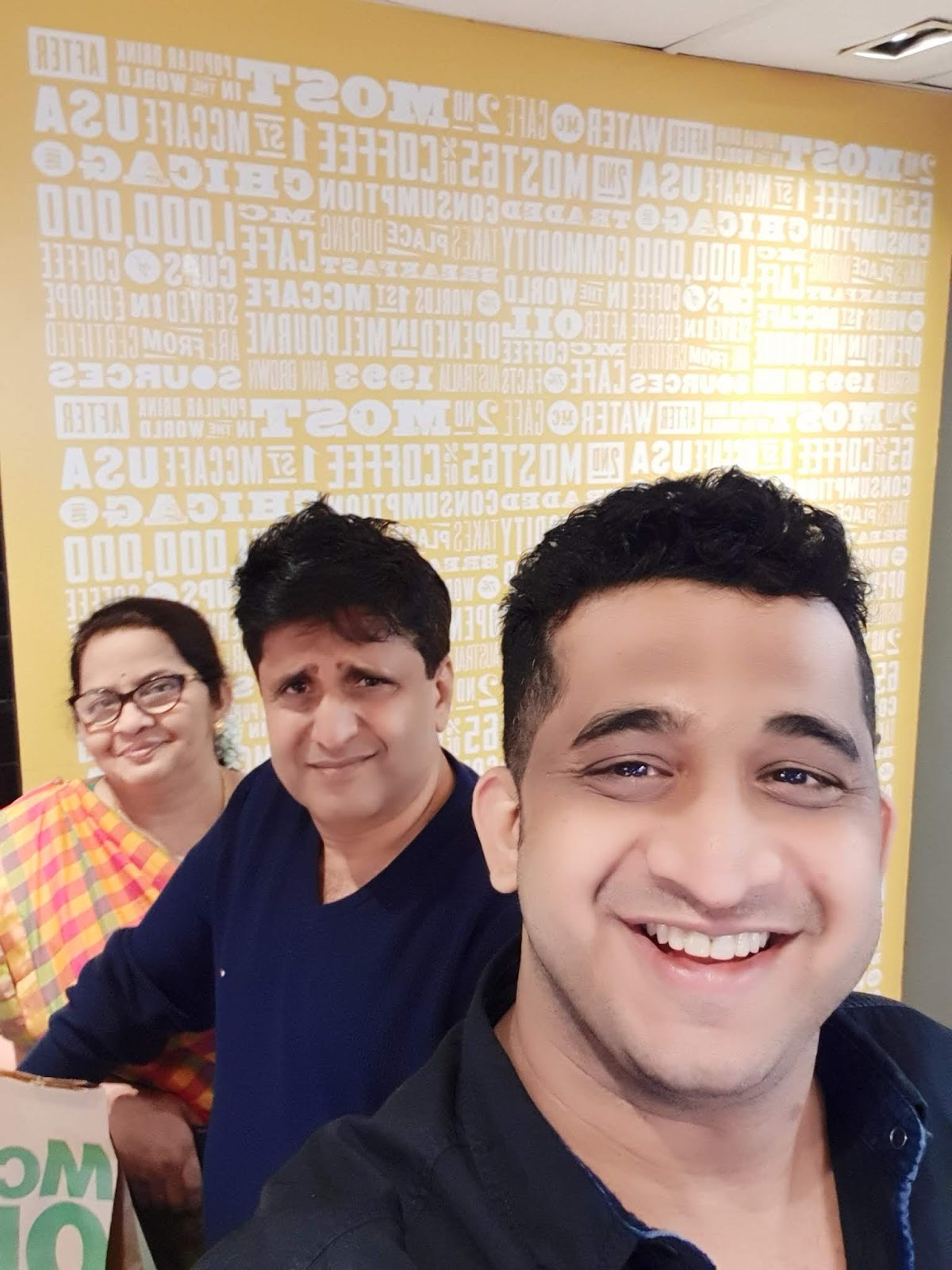 I was a kid once, too!!
Tell me in all honesty, today once we are settled in mostly all aspects of our lives, we do think we are better than our parents right? Better in the sense –say in rationality or thinking when it comes to decisions or even a small thing like brining up your own children v/s the way you were bought up. We were bought up quite differently than our children are shaping up today, isn't it? Nothing wrong with that too– as today we have more 'options' and 'choices' as what our parents had! But having said this, don't you at times credit your success to the way you had been brought up? Are you doing that with your kids, NO?!! Definitely a NO!!Most of us were brought up with very meagre resources. I don't know anyone who does not have a tale to tell as to what his/her parents did so that their life could be a bed of roses.. But apart from just giving them monetary pleasure and the confidence of just being there feeling, what else have you done for your parents? The love is there, but has it lost the charm especially when it comes to our parents? Does it seem to be your DUTY more now than Love? See doing your duty is one, but have you actually 'touched' them with any gesture of yours? Celebrating their 61st or 75th birthdays or 50th wedding anniversary is not enough, my friends, do give them what you have forgotten long back–YOUR TIME…
My advice–Do something before your children and their family abandon you & make you spend your rest of the life in an old age home…I can cite an example here…Padmashri Dr. Tatyarao Lahane served his parents (his father recently passed away) like no one I have seen. He and his brother would travel no matter what to their home town very regularly just to be with his aging father & mother. Boss, am telling you, Tatya's father lived for nearly 100 years and that zest and belief and love to live came only when his both son's gave him what is missing in majority of us–LOVE & TIME ….No our parents don't require material things, all they need is some emotions. Lucky are some of us, whose both parents are alive and kicking today, just think about the one's who don't have anyone to look upon or just have a single parent whose partner has left him/her in the mid-way. Not only your own parents, go spend some time with your in-laws too…With this I mean, my wife does not have a sibling… so when I married her 15 years ago, suddenly, her parents (only they were mentally too strong) were alone….I mean, how do they get that zest? So what did I do? I had decided on DAY 1 to never stop my wife to visit her family whenever she wants, and as a matter of fact, I too visit them very regularly and then there are weekends when my parents and my wife's parents meet for a small dinner or even a mall outing…This is what binds us together as a family…Try & do something like that., You might appear to be the most shrewd person, but leave some emotions for your parents too…You are what you are because of them…I did a small exercise yesterday, and believe me, I felt at peace…Not that I watched the movie "Baghban" but it was sheer timing and my luck that I could something like this!!
Please pardon my TENSE as it was written last night and posted on Facebook…
Today our one day road trip to Pune reminded me of our good old days when only it was only the 3 of us…Me & my parents!!! Not even my brother…He was born 9 years after me….In those days, It was our Maruti 800 and I recollect we use to do these crazy road trips even if we got like 3 days off…. from Mumbai to Goa to Bhimashankar and to many such other lovely places…Yes!!! Today was just arewind of those "golden" days of my life, childhood!!!
Baba, Aai and myself, we spoke just about everything under the sun…It was so much fun…Baba was awake all through the journey (Mumbai-Pune-Mumbai) so that I don't drive in the wrong lane, don't over speed and maintain his kinda discipline he loves whilst driving . He is very peculiar on such things…Even though the Maruti 800 has been replaced by a luxurious SUV brand today, the love I got (dad spent money on everything I asked today ) and sense of being a kid again at 37, bought tears in my eyes….
Everyone should do this…Even our parents need this…Remove time and go for a long drives …Yes, the conversation will revolve mostly scolding you, but isn't it good? Don't we at times , just need that parenting again ? You won't believe , even today I learnt something new from my parents and it will surely help me (only if I implement it) in the times to come… That's what parents are for , isn't it ? #lovedit
Vikrant Hemant Joshi