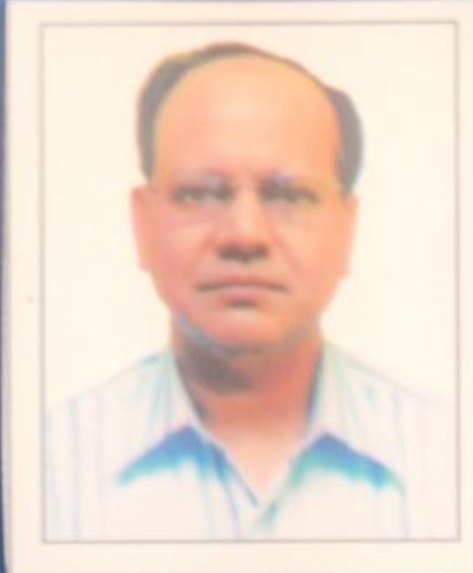 IAS J P Gupta to be shunted! For asking Questions!!
So, I never knew Minister Eknath Shinde had the right to transfer IAS bureaucrats as per his wishes & whims. And I never knew, Shivsena still has that 'rebound' love for the BJP still left in them. Half day hunger strike by the BJP MP Chhatrapati Sambhaji Raje, without even asking/confirming what the ground reality is, Minister Shinde just went ahead and announced that JP Gupta, Secretary to the OBC Department, will be shunted from his current post. Only this assurance was made and Chhatrapati withdrew his hunger strike. Isn't this a bit harsh on a senior level bureaucrat? I believe, even if CM Uddhav Thackrey might have instructed Shinde to visit Pune and take stock of the situation , I am sure Thackrey wouldn't have asked for such a quick & swift ill informed decision, just to end the strike. And best part is, Minister of the Department is Vijay Wadettiwar and he did not even have a clue of this, until he spoke to Gupta and read it in the papers. But he has assured the bureaucrat, that come Tuesday's Cabinet, he shall raise this issue. Boss, if any Minister can do this, bureaucrats brace yourselves for anything & everything. I appeal to Chief Secretary Ajoy Mehta to look into the file that has been lying on his desk about SARTHI's mismanagement of funds and high-handness of one retired IFS & ex MD of SARTHI–R D Parihar.
So why had JP Gupta to bear the brunt? Apparently, the reason attributed is poor functioning of Chhatrapati Shahu Maharaj Reseacrh, Training & Human Development Institute (SARTHI). But is it so? Is it the only reason for such strict action on a senior level bureaucrat? Well, the fact is SARTHI came into existence only a year or year & half ago. It belonged to the Social Justice Department and just about 6 to 7 months ago J P Gupta, OBC Secretary was made incharge of the same. SARTHI is an autonomous body and is managed by its ex MD, a RETIRED IFS R D Parihar. How PArihar became the boss to this autonomous body and whom and how did he 'influence' in the previous Government is to be pondered upon, as to appoint a retired bureaucrat heading this important body, no advertisements were given nor any procedures were followed. But he carried a reputation from BARTI (Babasaheb Ambedkar Research & Training Institute), which had to be looked into, if I was the boss!
www.vikrantjoshi.com
Now comes the twist in the tale. JP Gupta comes to head SARTHI at Mantralaya some 6 to 7 months ago. For the first two months, he keeps quiet, but since no one turns up for meetings and reviews, he decides to dig some graves. Apparently, SARTHI has been till now allotted funds in tune of Rs. 30 to 35 crores since its inception last year. You will be surprised not even 10% of the funds (Rs. 2.76 crores to be exact) have been spent on 450 students. Rest all the money has either gone in form of advertisements (Rs. 4 to 5 crore), purchasing of vehicles (6 cars costing 1 crore) paying hiring charges of 25 cars monthly, spending almost 1 crore on BOOK written by someone on the board, 70 lakhs worth of Computers, 1 crore on repairs of the buildings, and yes Rs 1 crore to an INTERNET private company called CDAC. Now in all SARTHI has 500 people on daily wages and no one in the government has a clue who is doing what? Now best part is 500 employee's hired on daily wages need office right. But SARTHI's office is just ground plus one structure and everyone manages to sit at the same building. Now what I have heard, apparently RD Parihar moves around with cheque book in his pocket only. The minute deal is 'struck' he gives advances even before the file is prepared. All this information is given on notices served by JP Gupta to SARTHI.
Now I shall come to some findings which needs attention –In this recently concluded winter session of Nagpur some MLC had raised query about such working style of SARTHI. Minister at that time was Nitin Raut who managed to salvage the situation even if he knew what Parihar was. Also, as per GR no retired IFS person heading any corporation or autonomous body affiliated with the Government where Government gives funds has the right to use that money (As per GR dated 17/12/2016). What these people did, they just passed a general body resolution and handed over all the powers to the MD , in this case Parihar. No Government permission was asked or even consulted for spending money. Government had sanctioned only 3 posts for SARTHI. One MD, two an Accountant and 3rd a Registrar. Secondly, there are rules if you want to purchase vehicles. This Parihar has gone ahead and not only purchased 6 vehicles but allegedly hired 25 others too…Advertisements given in media –are they in consultation with the DGIPR, again remains a mystery. The amount tunes up to Rs. 4 to 5 crores. And what are 500 people doing in a small autonomous body and why are they and daily wages ? Government has given this body money, isn't it a responsibility of the IAS officer especially if he is the Secreatry of the Department, take everything into account?
JP Gupta just did that. And he has been blamed for asking questions and management of accounts…No one comes to meet him at Mantralaya and when Gupta sent a team to manage the show from here after Parihar resigned in December, Parihar is not ready to give any accounts, show any books nor co-operate. This means he still has the rights to tamper with records and files. Gupta in his notices did try to ask questions but of all notices only 1 was answered and that too in haphazard manner with NO CLARITY. If it is government's money why is SARTHI not answerable? Isn't it injustice to just shunt away people who ask questions? And forget everything, is this not injustice to the students under SARTHI too ?


Vikrant Hemant Joshi