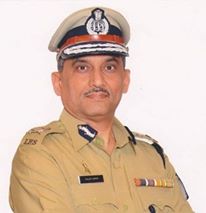 Kuch To Log Kahenge…I'm with you Sanjay Barve!!
So, folks back to writing after a good break of more than week! Yes, like you, neither was I interested in this state's political scenario nor did I even step into the Mantralaya since a week. Why should I come to Mantralaya? I find everything into a mess. All the time every floor is filled with more than 500 people even if you come at 11am. Neither any Minister nor any bureaucrat has time to even take a break for even an hour if they wish too, such is in flow of public. On one hand if Chief Minister Uddhav Thackeray is still figuring out as to how gain the grip of his government, on the other hand DCM Ajit Pawar seems to be on a roll. He is actually working day in day out to bring home, what was lost! Then the second most busy person is our Chief Secretary followed by our only good looking and 'available' 24/7 Housing Minister Jitendra Awhad. But of all, one bureaucrat is dam pissed with what is going on. He is our ACS Housing & who is also having Addl responsibility of Home since last 10 months. Heard he so tired of running around Mantralaya for meetings of either Home or Housing Department's that he indeed has lost some weight, but he surely hasn't lost his sight for grabbing the CS chair which is up after a month & a half. Jitendra Awhad is hell bent on making him the CS (baat ho gayi haaiii😉), & yes with the same aggression Awhad is also keen on bringing firebrand Sanjeev Jaiswal as Housing Secretary. Forget it, I'm waiting for last list of postings…then will do the math & dissect it completely as to who played what and how much was exchanged in what favour and who was responsible for postings…Watch our for this space!
Yesterday read in the papers about how CP Barve's son, Sumukh, his company got awarded a particular contract to digitalise Mumbai Police records. Then read one communication from the ACS office to Sumukh Sanjay Barve that ACS Home had accepted the offer for Notesheet Plus to be introduced in the offices of Mumbai Police on pro-bono basis for a period of 5 years. Now for the one's who don't know, or those who tend to know and for those who know but act unknown–here is a fact….There is absolute no rapport left between our Comissioner of Police & his superiors. Yes, on the face CP's detractors can't even touch him 1%, so they depend on these stupid tricks to malign his image and when, when his retirement is just 15 days away! Sigh! To top it, Home Minister Deshmukh in his press conference clearly walked over these baseless allegations.
www.vikrantjoshi.com
Now, imagine if a Journalist like me knows where these babus sit & hatch their plans, imagine what all CP knows.. My best wishes to Barve's detractors, but bosses, can I be that one person who will give you an advice even when it is not needed? Actually it is a big secret which I will let out today…Now listen and read this carefully–Tell me what was the only decision that was taken by CM Uddhav & passed by Home Minister Amit Shah within 48 hours? and yes, in spite of CP's detractors trying every trick in the book to stop this decision? It was CP Barve's 2nd extension when he had retired in October 2019. How did it happen? See we all know, that not even this BJP government at the Centre cares a rats ass if you are straight forward and non-corrupt. Then why was Barve given extension ? What might be the reason of such "blessings". No, no Fadnavis is no where close to your guess…
It is because, what I ASSUME after scratching my BRAINS– this current Commissioner of Police might be sharing an excellent rapport with our Home Minister Mr. Amit Shah. Now the person who has this equation with Amit bhai, I wouldn't even dare to even shake my hands with him, forget rubbing him the wrong way. So, my dear whosoever has that "masti" in their backside to get our CP in trouble, please may I request you in your language—"Bad Bad jana dahail jaas, Gadha poonche katna paani" which means-Great Men drowned, and Donkey is asking the depth of the water…. This is Amit Shah–He knows it all–who flipped when Fadnavis went and Uddhav came…and believe me, he is not a person on whose bad side you want to be…not at least till 2024…And coming back to the contract awarded to Barve's son…Boss it is free of cost–As the police department gets motorcycles & helmets free, why can't a person just digitalise your data free of cost to the Government? I mean, he will have to bear the cost of servers & all right? Lets not get families involved here especially when it is a family like a straight forward officer like Barve, else if a Journalist like me knows whose brother takes monies & builds empires in Delhi NCR, imagine what all Barve & Amit Shah must be knowing of you guys…In simple words, let him retire with grace & dignity–you have till 2022 to rule the roost. Oh before I sign off, come March and our new Dabang CP can be either Param Bir Singh or Sadanand Date. Both of them, will have to again fight this same battle with the superiors as Barve did. Yes, they aren't even Param Bir's ….he is a Jat right?
Vikrant Hemant Joshi