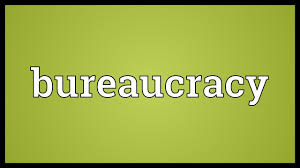 IAS reshuffle, was it fair?
Finally all put to rest! Now at least MC Pravin Pardeshi will breathe a little easy. If anyone's emotions were played by this MVA government, it had to be Pardeshi's. Every second day rumours were being circulated that Pardeshi has been transferred. Some over enthusiast Journalist/s without even confirming with the GAD or with Pardeshi himself went ahead and ran news on their channels and WhatsApp groups. And every time this happened, Pardeshi's heart skipped a beat. He finally decided to speak to his superiors and informed them that he cannot work whole heartedly if such disturbing and false news keep on haunting him and his phone. In a way, I found that correct. I'm told he has been given assurance till Budget session gets over in March. Let's wait & watch for the MC post after March.
See CS Ajoy Mehta, I don't know, was told by Sharad Pawar or Uddhav Thackeray, or he himself took it over on him to prove a point, he has just gone ahead and made some brutal IAS changes in the past one month that ended last evening. Postings were suppose to happen but re-appointment is punishment. I'm sure Thane MC Sanjeev Jaiswal & GST Commissioner Rajiv Jalota (he managed to overturn his order in just one day) must be relieved till further changes take place. But just to be fair on some IAS officers who didn't get good postings inspite of their capabilities (IN MY VIEWS) are Manisha Mhaiskar, Prajakta Lawangare, Vijay Singhal, Vinita Singhal, Brijesh Singh (IPS) and some very good "marathi" officers are yet kept on hold such as Ashwini Bhide, Pallavi Darade (IRS) & Atul Patne. Now, I'm told, many B grade employee's who run the BMC mafia in corruption do influence a lot of BMC's IAS officers. They lie through their teeth and very comfortably get their IAS bosses 'removed' in an insulting way. The "BAAP" of this corrupt syndicate himself has been appointed as OSD to CM Uddhav Thackeray from the BMC. I'm sure Mehta knows them, all!
But neither MC Pravin Pardeshi nor MC Ajoy Mehta wanted Jayshri Bhoj as Additional Municipal Commissioner at the BMC. In fact order of a lady officer was signed & ready. Then how come Bhoj came in as AMC? Her husband an IPS, has good relations with "Hon'ble Governor", am told. If Mumbai & important posts are gambled this way, just imagine what is the condition of officers who work in the rest of Maharashtra. I'm sure their motivation and zest to work has surely gone down. This never happened in Devendra Fadnavis's government. Only he made change
s, no one howsoever powerful ever influenced him. Here even a 'jailed' and on bail or on the way to jail Ministers are making changes left right & centre in Pune & Nashik respectively. BTW, what happens to Bhushan Gagrani now once he joins back on the 22nd?
www.vikrantjoshi.com
I think Sanjeev Jasiwal will be brought in as Housing Secretary as & when & if Ajoy Mehta empties the CS chair & good looking, dashing, a thorough gentleman in the name of Sanjay Kumar will be made the CS. Only God knows, if & when Ajoy Mehta gets appointed as Special Officer to CM who won't report to the CS, will it be Kunte or Sanjay Kumar as the new CS or will Mehta get another extension? Heard Devendra Fadnavis is using all his good offices at the Center to help Mehta. Just to wrap up on IAS–yesterday a photo was circulating on the social media about dressing sense of ACS Housing SAnjay Kumar. He along with DG Jaiswal, Pratap Dighavkar & HM Anil Deshmukh gave gone to South to study of implementation of Disha Act. I happened to see the photo, and believe me couldn't stop laughing. My apologies sir, but you seriously need some coaching on this front. Nothing matched as to what you were wearing. I apologise again for being personal, but sir, you are our future CS-at least call on any IPS officer of your choice and summon him to appoint a designer quickly. Those who want the photo, kindly DM.
IPS Sanjay Barve, is set to retire end of the month & my source says, Param Bir has won the battle to occupy his dream post. Now what ex CP Rakesh Maria did is a bit shocker to everyone. No one in this IPS circle goes against each other. Certainly not in the open. But here Deven Bharti has taken a beating & how. Some in the close circles say, everyone can mess with everyone, but no one gets near Deven. He has excellent "working" relations with the ShivSena, and in the previous government, Fadnavis himself was his fan. It will take a good amount of 'cleaning work' from Bharti with the help with DG & ACS to improve his image. But the problem here is Uddhav Thackeray. I'm told the minute any officers name crops up in papers or on TV and whatever the controversy is–Uddhav takes it on himself to just keep that officer posted on sidelines… Heard Sandip Karnik is planning to come on IPS Manoj Sharma's place & Governor "dost" Yashashvi Yadav is lobbying for JT CP Law & Order?
Let's wait & watch!!!
Vikrant Hemant Joshi
9004690990