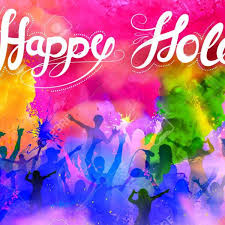 Bura Na Mano, Holi Hai !!


1. Who is Hanuman to CM Uddhav Thackeray I don't understand. Please help.
A. Harshal Pradhan.
B. Milind Narvekar
C. Anil Parab.
D. Retired from the BMC yet posted at the CMO, Sudhir Naik.
E. New entrant Satish Geete, who was at the MC office till yesterday, now as OSD to the CM.
2. Whom does Sharad Pawar trusts blindly?
A. No one
B. MLC & Treasurer of the party, Hemant Takle
C. Minister Jayant Patil
D. Ex CM Devendra Fadnavis
3. IPS & CP of Mumbai Parambir Singh
A. Is a lion hearted man
B. Keeps a distance from all the IPS groupings, but yet very close to everyone.
C. is Kabir Singh's (Shahid Kapoor) cousin.
D. will get an extension, just like Sanjay Barve his predecessor did, for 6 months when he retires in 2022.
4. Ajit Pawar loves
A. Working from 6am to 11pm
B. to take his morning walks around Anti Corruption Bureau at Worli and winks whenever he sees the watchmen.
C. Playing 'political' hide-n-seek with uncle Sharad Pawar
D. Ignoring what his friend Jayant Patil speaks behind his back.
5. Minister Jayant Patil is proud of
A. His younger son Rajwardhan's political maturity.
B. He swore from the NCP as the 1st Minister ahead of Ajit Pawar, thus showing his importance in the party.
C. His height.
D. 'Friend from Sangli' Sanjay Bajaj's presence in Vidhan Bhavan everyday nowadays.
6. Who is the angry young man of ShivSena but out of the race now.
A. Sunil Prabhu
B. Dr. Deepak Sawant.
C. Ramdas Kadam
D. Diwakar Raote


7. Guess what brightens Minister Vishwajit Kadam's face
A. When his car touches Pune after finishing the Munbai-Pune expressway
B. When his friend "Himanshu Shah" brings him goodies to eat at Vidhan Bhavan everyday.
C. When father-in-law Avinash Bhosale gifts him Rs. 1100/- as a blessing on Diwali in an envelope.
D. When he sees progress of Satyajit Tambe.
8. In bureaucrats, currently, (IAS) whom does the department fear the most?
A. Deepak Kapoor.
B. Jayshree Bhoj.
C. Radhyesham Mopalwar
D. Rajesh Narvekar.
9. What amuses CS Ajoy Mehta
A. To call Bhushan Gagrani and ask him to buy something from Harrods, London, every time he visits there.
B. When someone asks him what he is going to do after 31st March 2020
C. When Minister Nitin Raut begs for 'his people' to be posted as Secretary/MD/CEO in his Department
D. When someone asks him why is he wearing Blue coloured shirt all the time.
10. Which Jouralist(s) according to you is "having time of his life" in the MVA government
A. The English print media wallah's…
B. Atul Kulkarni
C. Abhay Deshpande
D. All those who have clicked photos with the CM and posted on Facebook
E. None of the above.
11. Who inspite of being 'snubbed' is to be seen enjoying the new posting?
A. IAS Pravin Darade
B. IAS Manisha Mhaiskar
C. IAS Rajiv Jalota
D. IAS Sitaram Kunte
12. Sharad Pawar smiles when
A. Minister Anil Deshmukh wears a cap & makes him understand Home Department's problems
B. Minister Hasan Mushriff says," From tomorrow I will be on weight loosing spree"
C. Praful Patel confides of not being able to earn much in life.
D. Supriya Sule gets random awards at the Parliament
13. When did you see last ACS Housing Sanjay Kumar content.
A. When he was told by "Bunty" that he will be the next Chief Secretary come what may.
B. When his friend "Hiren Patel" visits his house with bags full of goodies
C. When he watches Bihari movies
D. When he speaks fluent Marathi.
14. Minister Yashomati Thakur is really good at
A. Giving instructions to a contractor what all is needed in the kitchen on daily basis at her bunglow.
B. selecting sari's in a shop.
C. Giving interviews in English.
D. Still maintaining old friendship with her mother like figure (retired) Shraddha Belsarey of the Publicity Department.
15. Who in spite of making few bucks the wrong way and being caught, still walks in and out of Mantralaya with head held high.
A. Santosh Singh Pardeshi (Bhujbal's PS)
B. MLA Prashant Thakur
C. Rajendra Ahirwar (AMC–at Thane Municipal Corp)
D. All of them mentioned above
www.vikrantjoshi.com
16. Which according to you is "not understood" strategy of Minister Aditya Thackeray?
A. Promoting night life.
B. Not partying or chilling with his "young MLA friends". He is surely maintaining distance with them.
C. Moving here & there like Ram Lakhan with Zeeshan BABA Siddique.
D. Appointing 'controversial RDC–Bandra' Borkar as his Private Secretary.
17. Whom can you often find at Starbucks/MaCafe at Inox (CR2) chilling even when the Budget /Monsoon session is ON?
A. Ranjit Singh Mohite-Patil
B. Dr. Nitin Kareer & his few IAS friends
C. that PA of ex cmnPrithviraj Chavan, who colours his hair jet black, the colour oozing out of his side-locks even after 3 days, Gajabhau.
D. Dr. Iqbal Chahal & his Gujarat batchmates.
E. Mr. Darade drives from Pune to meet his wife Pallavi there.
18. Who according to you is the "Gully Boy" of Maharshtra Politics?
A. Prithviraj Chavan
B. MLC Anant Gadgil
C. Jitendra Ahwad
D. Speaker Nana Patole
19. The other day Ram Kadam was talking on "Philosophy of life" near the steps of Vidhan Bhavan. What should we do?
A. Believe him.
B. I should have seen which businessman was standing nearby. He is known to make impression even with his chubby boy looks.
C. Sign a petition to confer him Padma Bhushan.
D. Inform RSS.
20. What must be going through IAS Sanjeev Jaiswal's mind whilst he meditates as we read this.
A. Ye duniya pathar di….
B. Next time around, I will never help any of my staff's working below me.
C. I should have gone to the CMO or UD 2 years back when Fadnavis was CM.
D. Who are the people who are spreading the news, I don't earn in per sq. feet, but in per square inch.
21. What is being considered in IPS department's think tank these days.
A. To reinstate with a respectable posting to Brijesh Singh.
B. How to bring Sadanand Date at the ACB now.
C. Whom to go for postings? CM, Milind Narvekar, Ajit Pawar, Anil Deshmukh or straight Silver Oaks or a Dilip Thacker?
D. How to teach every IPS officer to write a book and win many hearts just like how Manoj Sharma did.
22. If there are Marathi's, Bihari's, Punjabi bureaucrats we have South Indians too, now tell me who comes across as the most loveable person as he/she actually is…
A. Shaila A
B. P. Anbalgan
C. Dr. Venugopal Reddy
D. E. Ravindran
E. B. Radhakrishnan.
F. All of them.


23. Which appointment of IAS was a shocker for all of us?
A. Sonia Sethi at MMRDA
B. Vinita Singhal at Filmcity
C. Ranjit Singh Deol at the MMRCL
D. P. Velarasu at the BMC as AMC.
24 Which bureaucrats/politician/contractor's son/daughter wedding made everyone go back to their young age hobby of "painting" after seeing the richness and celebrities in attendance.
A. Manukumar Shrivastav
B. Suresh Kakani
C. Contractor Ujjwal Pagariya
D. Ex-Minister Sudhir Mungantiwar.


25. Ex CM Devendra Fadnavis should
A. Get back to be friendly and alter his ego with Khadse, Tawde, Pankaja & Ashish Shelar.
B. Sideline Vikhe Patil's immediately.
C. Start a side business, to earn more than wife Amruta.
D. Make Narayan Rane his second most trusted man after Girish Mahajan.
Wishing you & your family a Very Happy & Colourful Holi,


Vikrant Hemant Joshi