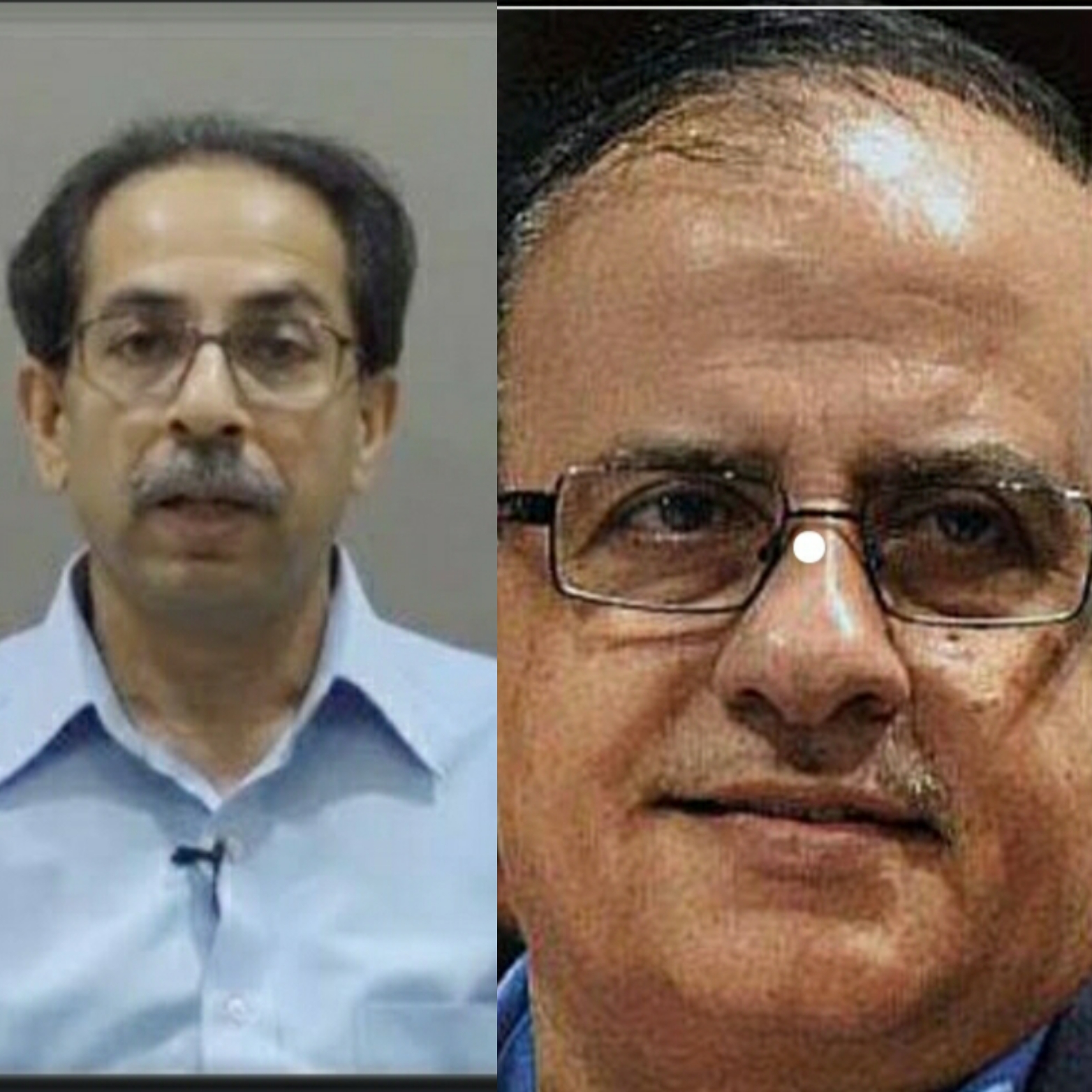 Yes, that is Victory! Government Caps Treatment charges at Pvt. Hospitals!!
RS. 9000 per day for an ICU bed with ventilator,
Rs.7500 for an ICU bed without ventilator and
Rs. 4000 for isolation in a routine ward at any Private Hospital now….
Medicines to be made available at MRP.

Dr. Praveen Pardeshi, ex BMC chief, it was his idea to cap the bed rates of private hospitals. In a "PROPOSAL" no EHO/1081, dated 03.05.2020, the notification is self explanatory. It was 19.03.2020 order also wherein (point no 11) it was said for any Covid-19 patients, it will be charged 50% of ICU charges or bed charges of Rs. 4000/- which ever is lesser…It was Pardeshi who had conceived the idea, but we all know why it wasn't implemented by the state. Order singed by Pardeshi was not as elaborate as the new one now, that was issued yesterday. The IAS cold war between top two bureaucrats has resulted in such delay. Even if the state has passed an order now, tell me how many of us would have benefited had this order of Pardeshi been implemented? I am told, the state government was against including not a single private hospital under any kind of "STRESS" but it was Pardeshi who went against the tide. We all know what happened to him.
Couple of Days ago, on my Facebook page I had mentioned as to how Private Hospitals are just into looting business. Lakhs are being charged from the patients in these private hospitals in the name of treatment rates against Covid-19. Charity Hospitals where there are 89% vacant beds were hoarding and were not ready to accept Covid-19 patients. I had also written as to how such data with facts was presented to the BMC but nothing concrete was done. Be it of any political party & caste, that day my Facebook showed record number of likes, comments and shares. Here comes the good news!
State Government in a revised notification in a respite to uninsured patients too, yesterday, has capped treatment charges for Covid-19 and nearly 200 non Covid-19 procedures. As per the order the capped rates will apply to 80% of hospital beds, while the management can charge their own prices for the remaining 20%. This is effective till 31st August 2020.
Crux of this order it is Applicable throughout Maharashtra and applicable to all clinics, nursing homes, corporate as well as charitable hospitals. These 80% of hospital beds would be regulated which means admission rights are with the District Collectors and Municipal Commissioners. Aboutthe rates no hospital can charge a Covid-19 patient more than RS. 9000 per day for an ICU bed with ventilator, Rs.7500 for an ICU bed without ventilator and Rs. 4000 for isolation in a routine ward.Medicines will be available at MRP. For Non Covid Patients If hospital has agreements with GIPSA/PPN/TPA/ they will have to follow those rates fo lowest slab irrespective of category of beds occupied by patient.
If no such agreement then follow rates as per Annexure A (ask me for the order will send if you need it) Rates slab wise for districts depending on beds in hospitals. Also doctors and nurses and all support staff have to provide services. Any non cooperation to Hopsitals will result strict action against them .The action will be under ESMA.
www.vikrantjoshi.com
Now some inside information. Had written that someone top at the BMC was not too happy to punish these Private Hospitals even if they were making a lot of money till now. But then, CM Uddhav Thackrey, CS Ajoy Mehta, Health Minister Rajesh Tope, Dr. Pradeep Vyas, and Dr. Sudhakar Shinde (CEO-Mahatma Jyotiba Phule Jan Arogya Yojna) had something else in mind. CM Uddhav Thackeray understood this & 10 days ago called all these top Private Hospitals Owners/bosses for a meeting. It was going very smoothly, but just then when the Government kept this 80% bed proposal, all of this community attending the meeting straight away said NO. And look at the arrogance–in front of the Govt's top bosses and the CM they say if Government follows this these hospitals won't be in a condition to pay a single penny to their staff as salary. But this CM, Ajoy Mehta, Pradeep Vyas and Shinde were very well prepared. They immediately had their papers ready as to how much monies these trusts of all private hospitals hold. E.g. In the meeting it was announced that Nanavati has Rs. 400 crores, Bombay Hospital had 2000 crores, and so on…the government in the meeting said, boss if no co-operation at these times–it will leave a very and taste in everyone's mouth. The top Medical fraternity agreed immediately and thats how this order was made. Dr. Sudhakar Shinde on his own prepared the draft yesterday (no PA or no staff), went to all the places (self drive) and his bosses for getting this order signed. I want to tell these people, even if I had raised this issue, real credit and blessings will go to people like Shinde, CS & CM, Tope & Vyas. Well done, Maharashtra Government. Finally, Covid-19 treatment will be affordable to a common man.
One small request, in stead of 31st August 2020, can we really put pressure on these hospitals for a lifetime?
Vikrant Hemant Joshi