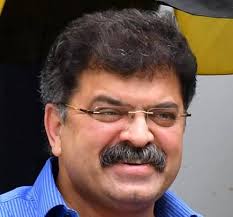 Primary Health Centre in SRA–Is it, can it be possible?
On Friday, Housing Minister Jitendra Awhad via Twitter announced that all Slum Rehabilitation Authority (SRA) Projects will now have Primary Healthcare Centre's (PHC) from now on as an intrinsic part of the approved project layout. Henceforth, he announced for which orders too have been issued, that all Slum Rehabilitation Projects will have Primary Healthcare Centre admeasuring 1000 to 5000 sq feet. It will be free of FSI basis. Time to analyse this decision.
There are 3 amenities that are compulsory in a Rehab Project for a builder to provide to the slum dwellers. The developers have to provide Balwadis (pre-school education centres) and Gardens if the project and is reserved for these things; then there is a Welfare Centre to be provided & 3rd compulsory amenity- it is the Society Office. These 3 amenities are absolutely mandatory for builders to provide. Now the 4th amenity, that is optional, most of the societies give it for a Gym or a Community Hall to private parties outside so that their monthly expenditure is covered by the income which comes in form of rentals. Apart from these 3 compulsory and 4th one optional it is not possible for anyone to make amendments in the rulebook and make a provision for the PHC's. I'm told by experts if a PHC has to be provided form now on in every SRA project, at first you will have to change the entire DCPR 2034. For that it is a long procedure and under Section 37 you will again have to call for suggestions and objections and take hearings.
Suppose, we only can suppose as it will be a miracle if Mr. Awhad pulls this one to make changes in the DCPR. We all know Mr. Awhad is an influential man and if he makes changes in the DCPR say in a month or so, how will you think is it going to work? When the whole of State and city of Mumbai and Government Hospitals are without Doctors and Nurses and staff's you feel Mr. Awhad, leaving 5 star hospitals (in there they don't come) they will come and serve in a SRA building?
Again we suppose, you get a team of Doctors and Nurses from Mumbra (please check the certificates huh…) who is paying them? Had we made any provisions in the Budget? Which department will their salaries go from? Who and from where will the medicines be procured? Who will bear the monthly electricity charges? Medicine expenditure will run in lakhs. How will the slum dwellers afford this 'service' is a big question mark for us.
Now we all know Slum Dwellers are living hand-to-mouth situation. I'm sure being the Minister of this department now you are aware, that these people at the end of the month they don't even have the money to pay for their electricity bills and water & drainage charges. So it looks a bit sceptical to me as of now. Also changes in the DCPR is not a simple job readers. And finally, DCPR does not fall under the purview of the Housing department. DCPR comes under Urban Development Department.
Vikrant Hemant Joshi
PS:
1. Friends, please identify this man for me. If they have Kim Jong-Un, a ruler of North Korea, in Maharshtra also we have one! No, it ain't any Thackeray or Pawar. This man in literal sense behaves like Kim Jong-Un. Hint–He sits in Mantralaya. He is now been called names such as Mr. Mental Imbalance, Munshi ji, Mr Covid-20 and God knows what all. No, this is not my discovery, it is spoken….
2. Heard Sonia Sethi of the MMRDA went to do a presentation at Mantralaya with Chota Chetan and the presentation was so bad and full of errors that CS Mehta lost his cool and in his style, gave an earful to Mrs. Sethi. Ma'am I'll share my experience. Since the beginning of school life and even whilst I was in the UK for all 3 years of my student life I always made a point I had at least 1 to 2 South Indian "friends". These South Indians are too good with presentations and technical know how! I never failed ma'am because of their help, All I needed was to ask them.
3. Satish Supe a DS in Food & Civil Supply got kicked out on of his department and was absurdly transferred to his parent department, the finance one! Now he was transferred because of the fiasco that happened in the Cabinet when a proposal was directly signed by the CM and got to the Cabinet for the final decision. The Minister of the department was not knowing about the same and he along with Ashok Chavan and Jayant Patil targeted CS Ajoy Mehta for ignoring them. It came in papers. Now I'm told the target was Ajoy Mehta any which ways, and this fiasco became the reason. But in this fight of One versus ALL, Satish Supe got transferred. By the way, check Supe's attendance when none of these so called Ministers and officers were not in Mantralaya in the 3 months of lockdown From handling Pardeshi's (Bhujbal's secretary)rude attitude to corrupt means, and to finally see the last supply of ration to reach every district, Supe had done all. What does he get at the end of 3 months 24 hour job? No, Not a Covid warrior certificate, he gets transferred. Some blamed IAS Sanjay Khandare for the fiasco, many said he was made a scapegoat…
Vikrant Hemant Joshi